BUSINESS SERVICES
Call on our Business Services team for the finishing touches that help your business bloom! Whether you're a restaurant looking for the perfect final touch for your guest tables, a hotel in search of a dramatic statement for your lobby, or an office in need of some life and color, Dr Delphinium's Business Services has something for you. Our services include interior landscaping, weekly flower and plant delivery, holiday decor and full event design services for your corporate or VIP events. Our flowers and plants add a touch of elegance and life to any place of business, and our Business Services team will work with you every step of the way to find a package that fits your needs and your budget.
CORPORATE TEAM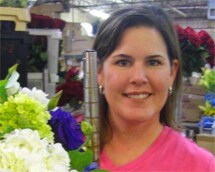 Our Corporate Team is here to fill your business's needs. At Dr Delphinium, we have a staff of designers and team members who are 100% dedicated to our business and corporate clients. They have years of experience creating arrangements, installations, and events for businesses large and small. When you choose to work with our Corporate Team, you're not only getting the creativity, talent, and excellent customer service we provide each of our clients – you're also getting a team of experts that will bring their special knowledge and skills in working with businesses to your order.
Treat your guests to a feast for the eyes as well as the palate with fresh flowers and unique arrangements from Dr Delphinium. Understated or bold, simple or ornate, we can create floral accents that will enhance any décor and any cuisine. Whether you need a single arrangement to welcome your guests at the front door, or something beautiful to adorn every table in the dining room, our professional designers will work with you to create the ambiance you seek.
Welcome your guests with beautiful plants and floral arrangements from Dr Delphinium! Whether you're a small and cozy bed and breakfast or a sleek modern downtown hotel, our designers will work with you to create the perfect finishing touches for your hotel. From bold lobby arrangements to delicate orchids for the guestrooms, we'll help you find the ideal way to make your guests feel right at home.
Help your business and your employees bloom with unique arrangements from Dr Delphinium! Our designers will work with you to create an office environment that is bright, welcoming, and professional. Greet your clients with a single stunning arrangement at the reception desk, liven up common areas and break rooms with flowers and greenery, or add a splash of color to offices and cubicles.
Welcome your tenants back with arrangements and displays from Dr Delphinium! Whether it's a bright and cheerful arrangement at the reception desk or a bold and whimsical seasonal display right in the center of the lobby, our designers will help your building make a statement.
Turn your customers' shopping expedition from a simple errand into a pleasurable experience with arrangements from Dr Delphinium! Grab shoppers' attention by adding dramatic floral and botanical accents to your displays, or simply add a touch of elegance to your dressing rooms and registers.