Take a trip to a fine winery from the comfort of your living room. Vino Duet features two hand-selected wines, a bunch of ripe grapes bursting with juicy flavor nestle next to a box of velvety, buttery caramels... a wonderfully delectable pair. To finish off the gorgeous gift, enjoy a signature rose design trio.
About our gift boxes:
Each of our gift boxes comes in a handcrafted charcoal wooden box. Every component is placed carefully inside by our designers, flowers hand-selected, each gorgeous decorative accent give the utmost care. These are the gifts that leave a legacy.
White Wine Duet (Image Coming Soon!)

gb-w-07

White & Red Wine Duet (As Shown)

gb-w-07

Red Wine Duet (Image Coming Soon!)

gb-w-07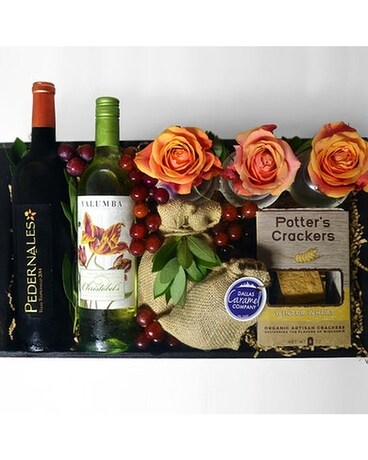 White Wine Duet (Image Coming Soon!) - $145.00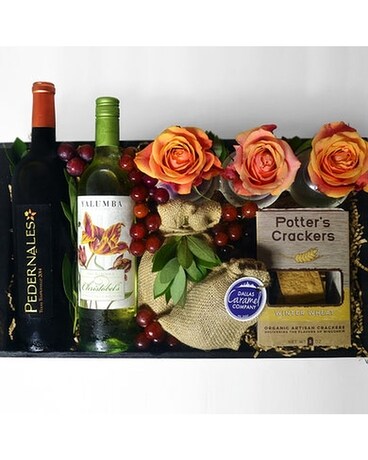 White & Red Wine Duet (As Shown) - $150.00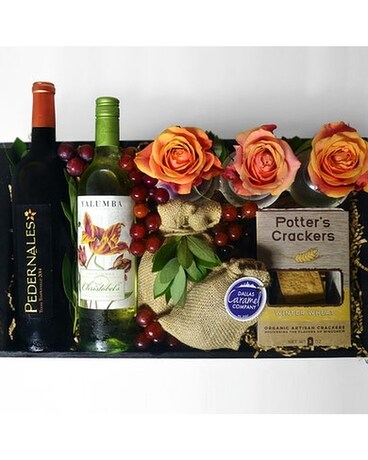 Red Wine Duet (Image Coming Soon!) - $155.00