Copper/Bronze Chimes Sold Out
A memorable gift that conveys your sincerest sympathies, this set includes stunning and special flowers in a soft white and green palette. Gorgeous crafted windchimes designed with copper or silver-toned tubes, accented by Spanish cedar wood.
These elegant chimes glitter in the sun, and produce a soothing, beautiful melody.  Finally we've included a beautiful handwritten card to convey your loving message.
With 18-Inch Silver Chimes

set-sym-03

With 24-Inch Silver Chimes

set-sym-03

With 36-Inch Silver Chimes (SOLD OUT)

set-sym-03
With 18-Inch Silver Chimes - $95.00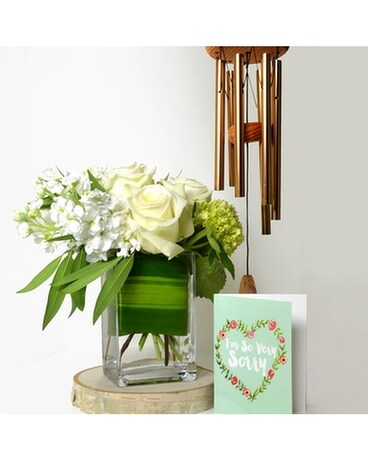 With 24-Inch Silver Chimes - $120.00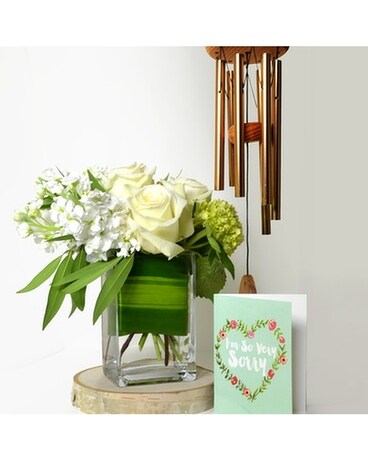 With 36-Inch Silver Chimes (SOLD OUT) - $145.00