Flowers & Wine: the classic, and spectacular combination for the perfect gift. This modern, exceptional beauty showcases our freshest, finest jewel-tone blooms paired with rich, luxurious wine.
About our gift boxes:
Each of our gift boxes comes in a handcrafted charcoal wooden box. Every component is placed carefully inside by our designers, flowers hand-selected, each gorgeous decorative accent give the utmost care. These are the gifts that leave a legacy.
With Chardonnay (Image Coming Soon!)

gb-w-01

With Pinot Blanc (Image Coming Soon!)

gb-w-01

With Merlot (Image Coming Soon!)

gb-w-01

With Cabernet Sauvignon (Image Coming Soon!)

gb-w-01

With Pinot Noir (Image Coming Soon!)

gb-w-01

With Tempranillo (As Shown)

gb-w-01

With Rosé (Image Coming Soon!)

gb-w-01

With Veuve Clicquot Champagne (Image Coming Soon!)

gb-w-01

With Dom Perignon (Image Coming Soon!)

gb-w-01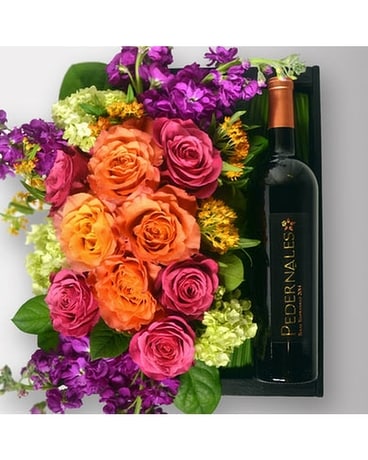 With Chardonnay (Image Coming Soon!) - $155.00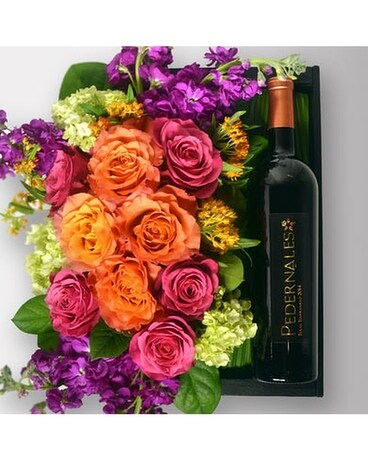 With Pinot Blanc (Image Coming Soon!) - $155.00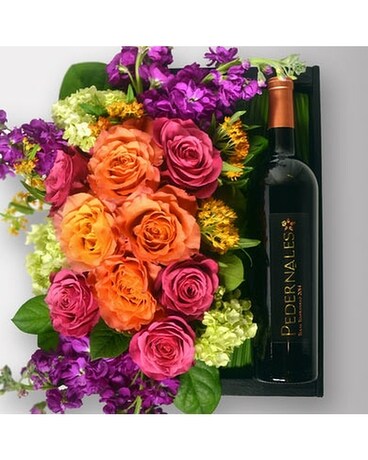 With Merlot (Image Coming Soon!) - $165.00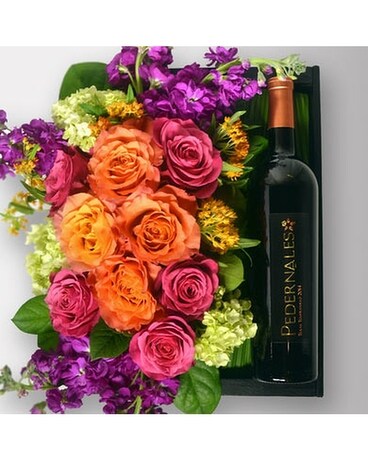 With Cabernet Sauvignon (Image Coming Soon!) - $165.00
With Pinot Noir (Image Coming Soon!) - $165.00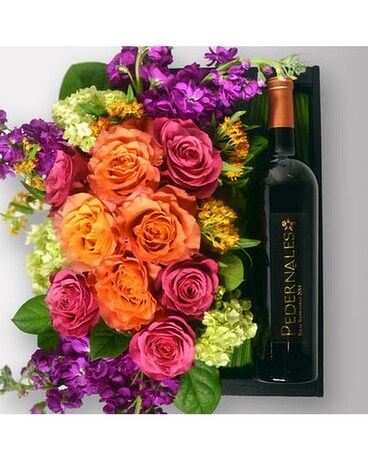 With Tempranillo (As Shown) - $165.00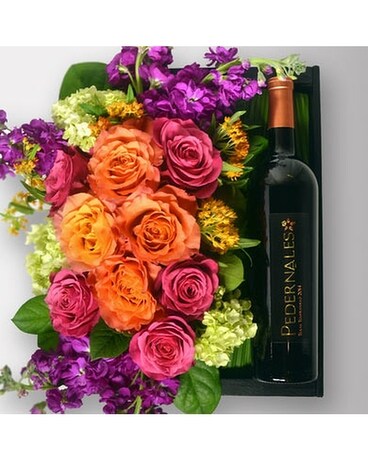 With Rosé (Image Coming Soon!) - $165.00
With Veuve Clicquot Champagne (Image Coming Soon!) - $215.00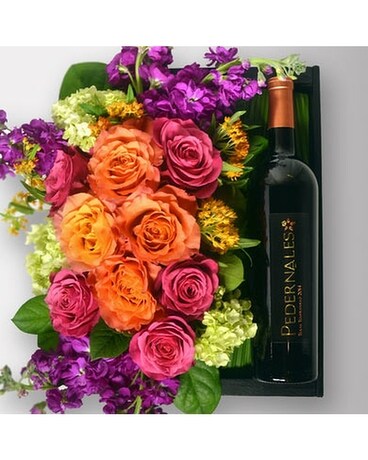 With Dom Perignon (Image Coming Soon!) - $355.00