About STOP & SMELL THE ROSÉ LUSH BOX
This box is so pretty. Every single curated element is just absolutely stunning, ultra-luxe and special. A bottle of Fleur de Prairie Rosé from Provence, France with flavors of strawberry and rose petals is snuggled up next to Dr Delphinium's signature candle Santal Floralia from our debut line of premium candles. Santal Floralia smells like our flower shop, and features notes of fresh flowers, santal dust and cape jasmine. A bar of CocoaDallas chocolate sits next to a signature floral design handcrafted by our designers and featuring three kinds of roses in a peach ombre accented with fresh bay leaf.
To make this gift extra luxe, the upgraded boxes include macarons from local Savor Patisserie in flavors specifically created for Dr Delphinium.
This box can also be upgraded to Veuve Clicquot Rosé Champagne.
Classic with Rosé Wine

GB-SM-11

Deluxe with Rosé Wine

GB-SM-11

Lavish with Rosé Champagne

GB-SM-11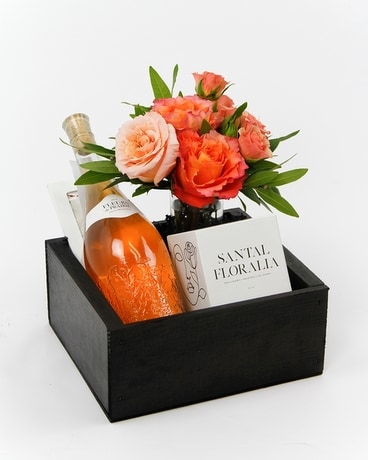 Classic with Rosé Wine - $150.00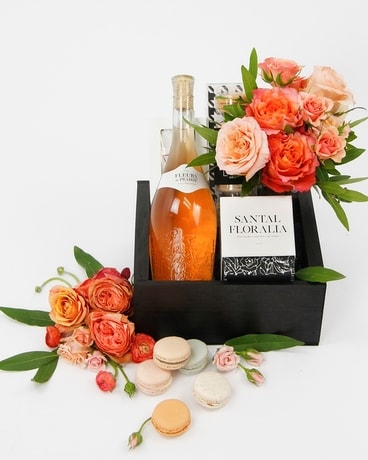 Deluxe with Rosé Wine - $180.00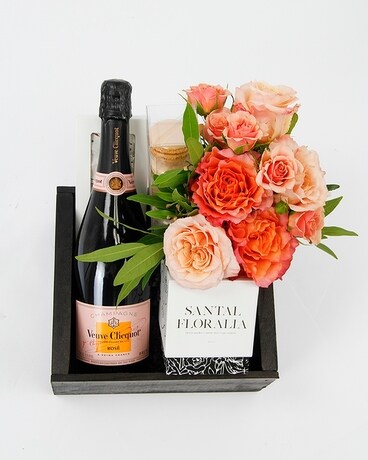 Lavish with Rosé Champagne - $235.00