Zamioculcas zamiifolia, or ZZ for short, have long wand-like stems that grow in clusters. It's leaves are oval-shaped emeralds that make the ZZ look like feathers. If you aren't already in love with this super cool plant, just know that it's perfect for plant beginners and masters alike: they thrive indoors and only need as much care as you have time to give.
A six-inch plant is about 1 1/2 - 2 feet tall when potted and looks great on side tables, desktops, kitchen and bathroom counters.
Included in design magazines, all over Pinterest, and in your favorite high-end spa, woven baskets and river baskets are the most understatedly chic way to showcase your fave plant.
6-Inch Plant in River Basket

P-GP-ZZ

6-Inch Plant in Industrial Concrete (SOLD OUT)

P-GP-ZZ

6-Inch Plant in Liquid Gold

P-GP-ZZ

8-Inch Plant in Woven Basket (SOLD OUT)

P-GP-ZZ

8-Inch Plant in White Museum Pot

P-GP-ZZ

10-Inch Plant in Industrial Concrete (SOLD OUT)

P-GP-ZZ

10-Inch Plant in White Museum Pot

P-GP-ZZ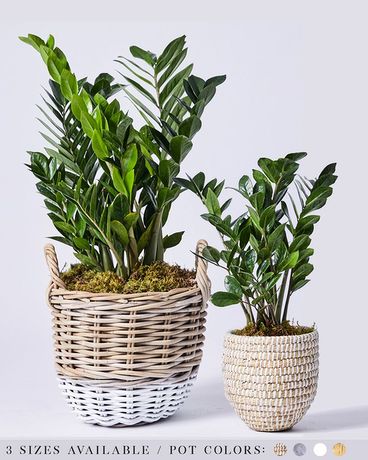 6-Inch Plant in River Basket - $65.00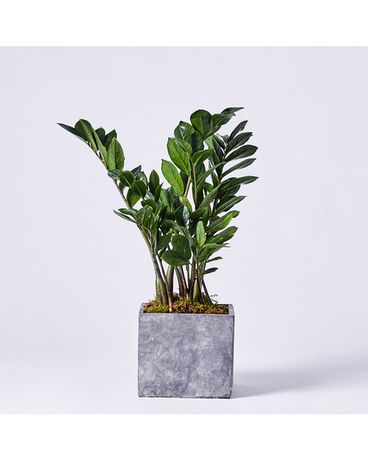 6-Inch Plant in Industrial Concrete (SOLD OUT) - $85.00
6-Inch Plant in Liquid Gold - $85.00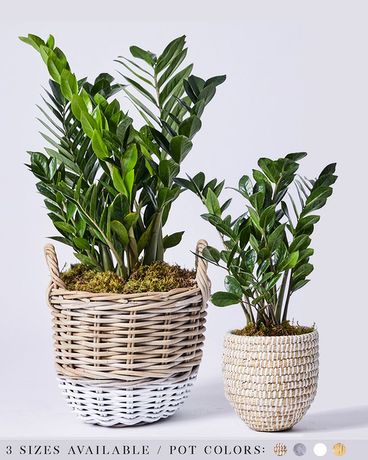 8-Inch Plant in Woven Basket (SOLD OUT) - $145.00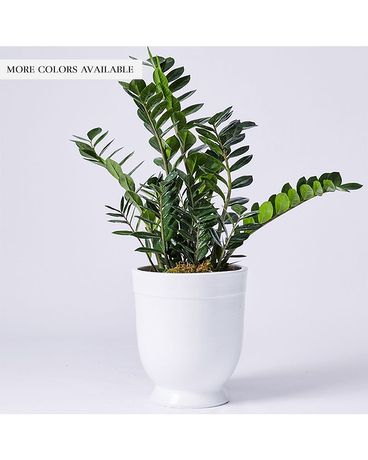 8-Inch Plant in White Museum Pot - $180.00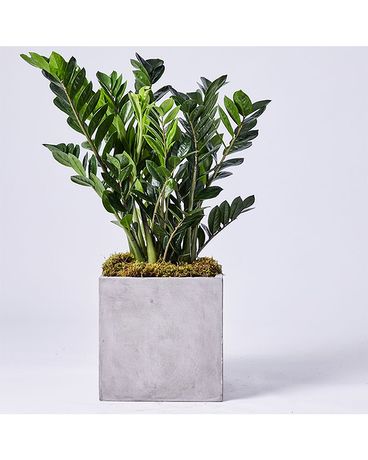 10-Inch Plant in Industrial Concrete (SOLD OUT) - $200.00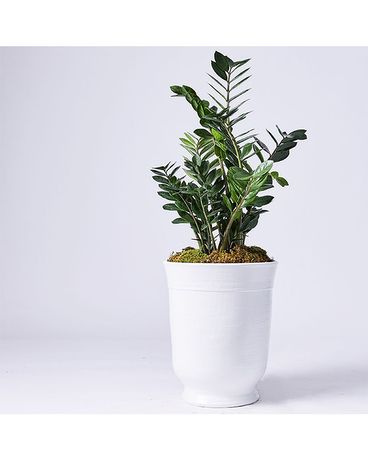 10-Inch Plant in White Museum Pot - $220.00