The White Botanical planter blends emeralds and clean cotton whites for that classic look you'll love. White blooming kalancho, azaleas, and peace lilies are mixed with trailing pothos and tropical anthurium.
Not your mother, or your grandmother's, plant basket. Filled to the brim with plants, these white ceramic bowls have a glossy finish and look incredible in modern homes and airy interiors.
Simple mix planters include mostly 4-inch plants, and are the smallest size. They look great on coffee tables, large countertops, desks, and dressers.
Simple Mix - In Ceramic Bowl

P-P-WB

Classic Mix - In Ceramic Bowl

P-P-WB

Lush Mix - In Ceramic Bowl

P-P-WB

Simple Mix - In Wooden Crate

P-P-WB

Classic Mix - In Wooden Crate

P-P-WB

Lush Mix - In Wooden Crate

P-P-WB

Lush Mix - In Woven Basket

P-P-WB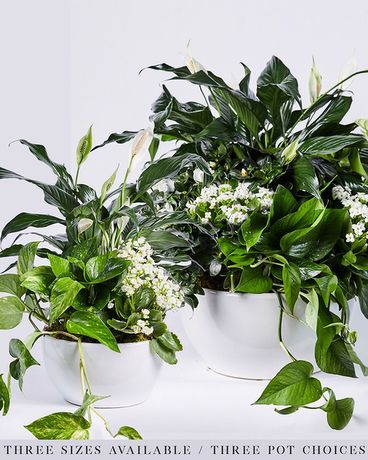 Simple Mix - In Ceramic Bowl - $80.00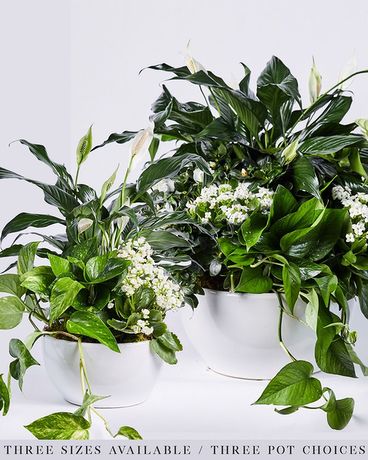 Classic Mix - In Ceramic Bowl - $125.00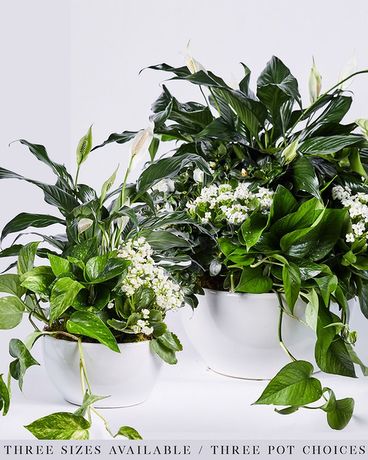 Lush Mix - In Ceramic Bowl - $190.00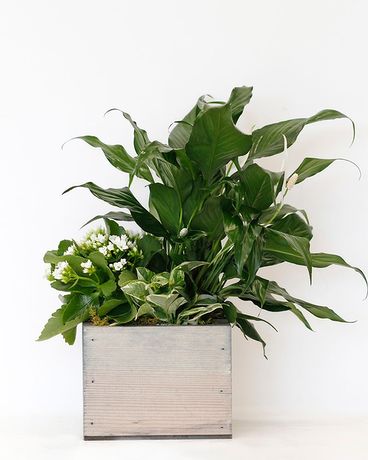 Simple Mix - In Wooden Crate - $65.00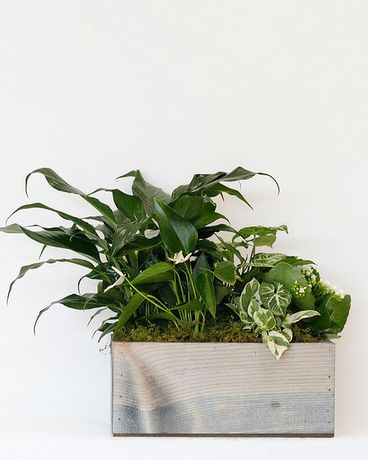 Classic Mix - In Wooden Crate - $110.00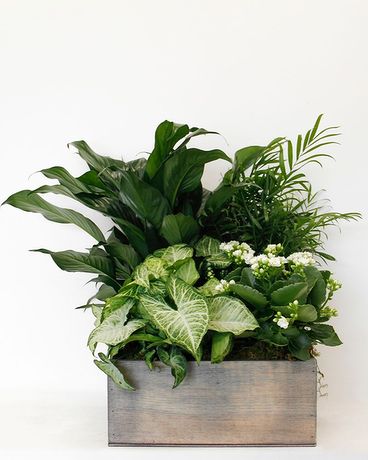 Lush Mix - In Wooden Crate - $165.00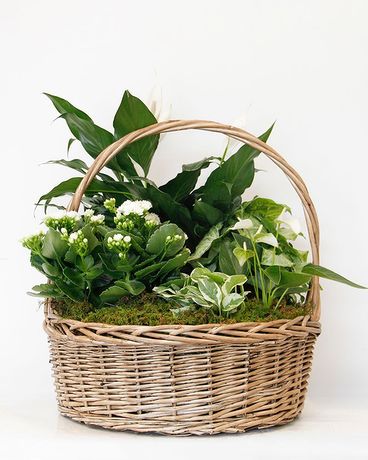 Lush Mix - In Woven Basket - $175.00