Sansevieria Zeylanica, or, as his friends call him, Snake Plant, was made for the indoors. Snake Plants absolutely love life and thrive in almost any home environment and require little maintenance. They're known for their tall, glossy mottled leaves in all the shades of green. Keep him happy, and he'll grow tall and absolutely beautiful for you.
A six-inch plant is about 1 1/2 - 2 feet tall when potted and looks great on side tables, desktops, kitchen and bathroom counters.
Included in design magazines, all over Pinterest, and in your favorite high-end spa, woven baskets and river baskets are the most understatedly chic way to showcase your fave plant.
6-Inch Plant in River Basket

P-GP-SAN

6-Inch Plant in Industrial Concrete (SOLD OUT)

P-GP-SAN

6-Inch Plant in Liquid Gold

P-GP-SAN

8-Inch Plant in Woven Basket (SOLD OUT)

P-GP-SAN

8-Inch Plant in White Museum Pot

P-GP-SAN

10-Inch Plant in Industrial Concrete (SOLD OUT)

P-GP-SAN

10-Inch Plant in White Museum Pot

P-GP-SAN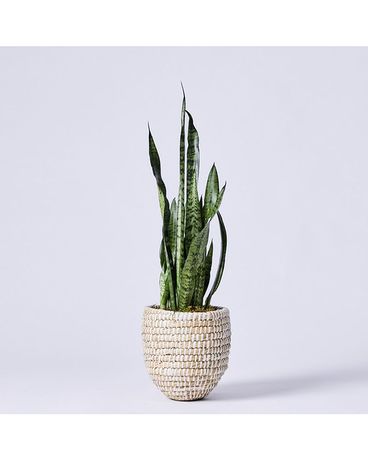 6-Inch Plant in River Basket - $45.00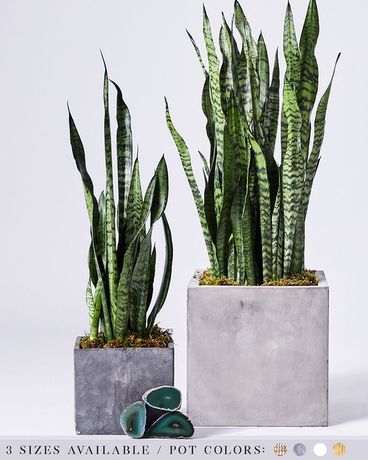 6-Inch Plant in Industrial Concrete (SOLD OUT) - $65.00
6-Inch Plant in Liquid Gold - $65.00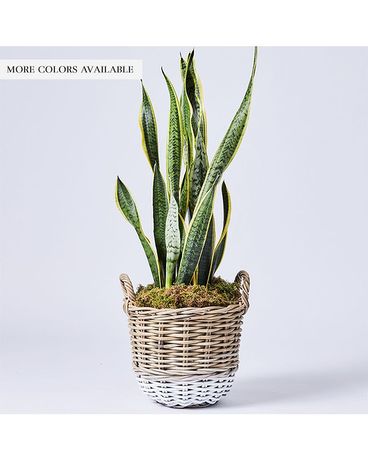 8-Inch Plant in Woven Basket (SOLD OUT) - $100.00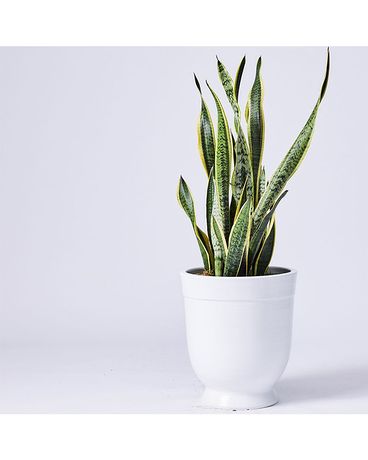 8-Inch Plant in White Museum Pot - $145.00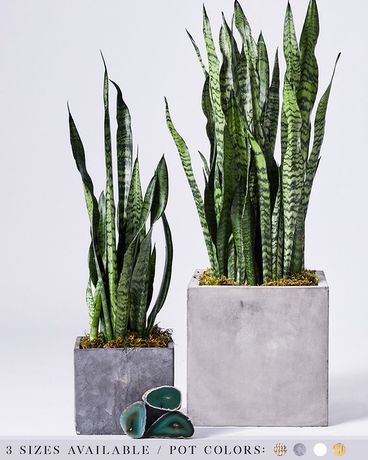 10-Inch Plant in Industrial Concrete (SOLD OUT) - $155.00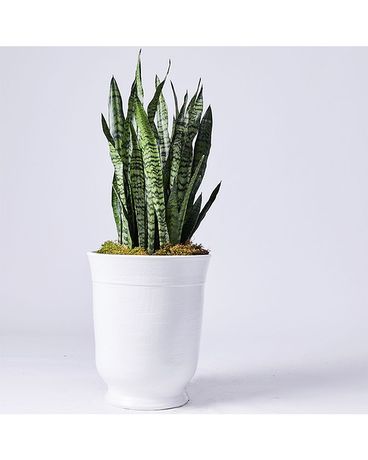 10-Inch Plant in White Museum Pot - $175.00