Don't just eat and drink your greens! This trendy, super cool mix is a blend of green plant faves. Palms, ferns, and ivys drape and climb over calathea medallion known for its wide, green, patterned leaves, and silver satin pothos, a cute heart-shaped green leaf with flecks of silver gray. So easy to care for and perfect for pretty much everyone.
Not your mother, or your grandmother's, plant basket. Filled to the brim with plants, these white ceramic bowls have a glossy finish and look incredible in modern homes and airy interiors.
Simple mix planters include mostly 4-inch plants, and are the smallest size. They look great on coffee tables, large countertops, desks, and dressers.
Simple Mix - In Ceramic Boat

P-P-PLP

Classic Mix - In Ceramic Boat

P-P-PLP

Lush Mix - In Ceramic Boat

P-P-PLP

Simple Mix - in Wooden Crate

P-P-PLP

Classic Mix - in Wooden Crate

P-P-PLP

Lush Mix - in Wooden Crate

P-P-PLP

Lush Mix - in Woven Basket

P-P-PLP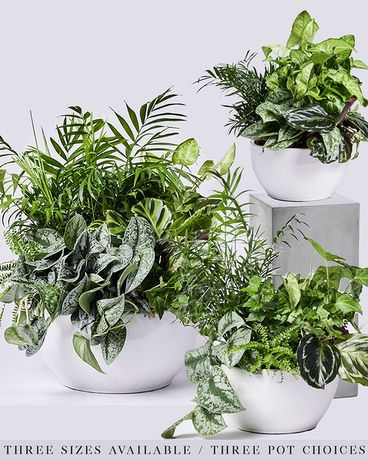 Simple Mix - In Ceramic Boat - $90.00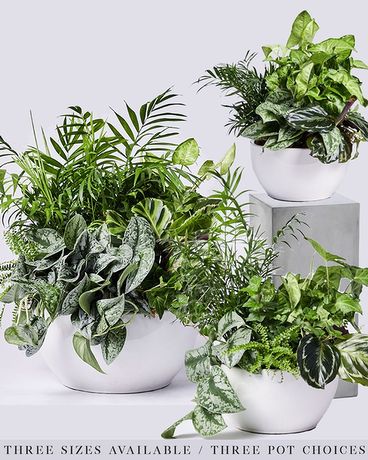 Classic Mix - In Ceramic Boat - $125.00
Lush Mix - In Ceramic Boat - $185.00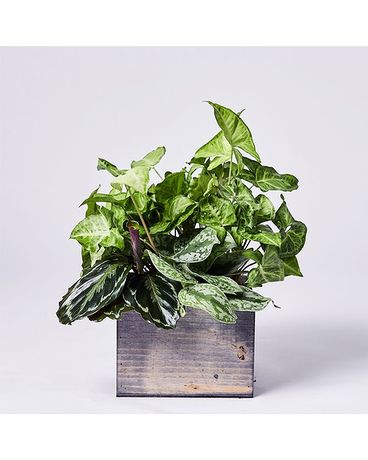 Simple Mix - in Wooden Crate - $65.00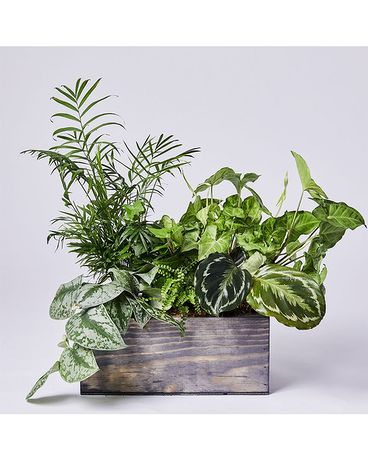 Classic Mix - in Wooden Crate - $105.00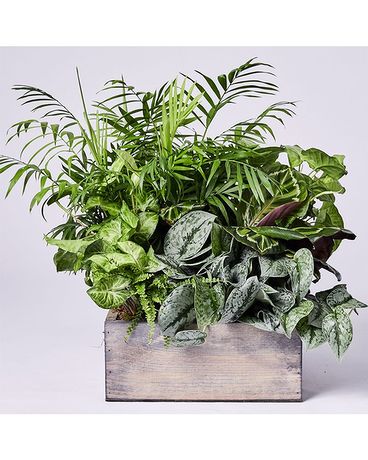 Lush Mix - in Wooden Crate - $175.00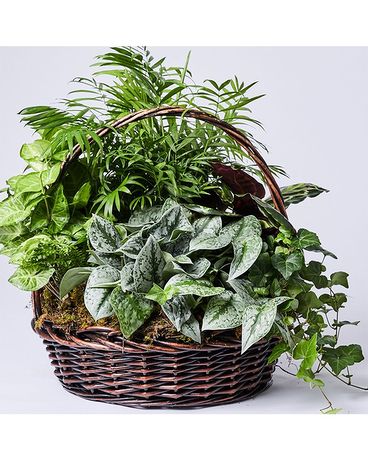 Lush Mix - in Woven Basket - $170.00