A plant celebrity, monstera is heavily featured in art, decor, and design patterns. The plant itself is absolutely stuh-uh-unning with its iconic split leaves and glossy green color.
A six-inch plant is about 1 1/2 - 2 feet tall when potted and looks great on side tables, desktops, kitchen and bathroom counters.
Included in design magazines, all over Pinterest, and in your favorite high-end spa, woven baskets and river baskets are the most understatedly chic way to showcase your fave plant.
6-Inch Plant in River Basket

P-GP-MON

6-Inch Plant in Industrial Concrete (SOLD OUT)

P-GP-MON

6-Inch Plant in Liquid Gold

P-GP-MON

8-Inch Plant in Woven Basket (SOLD OUT)

P-GP-MON

8-Inch Plant in White Museum Pot

P-GP-MON

10-Inch Plant in Industrial Concrete (SOLD OUT)

P-GP-MON

10-Inch Plant in White Museum Pot (SOLD OUT)

P-GP-MON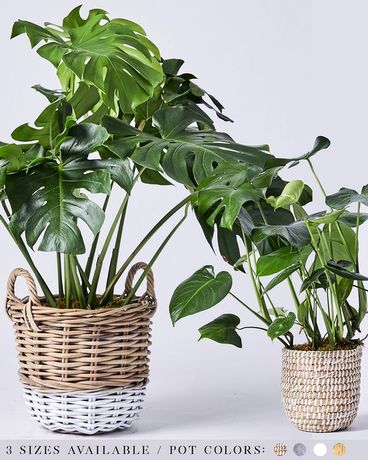 6-Inch Plant in River Basket - $50.00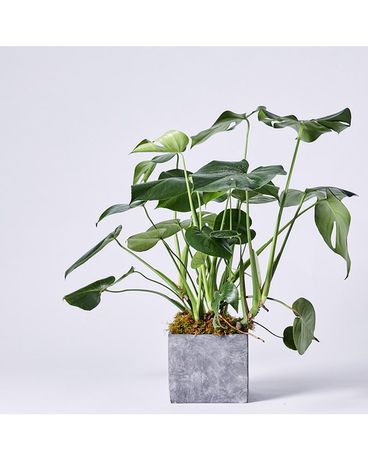 6-Inch Plant in Industrial Concrete (SOLD OUT) - $70.00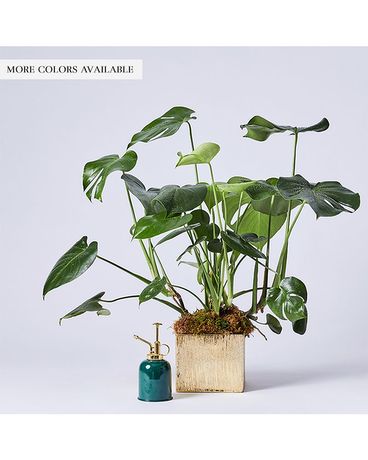 6-Inch Plant in Liquid Gold - $70.00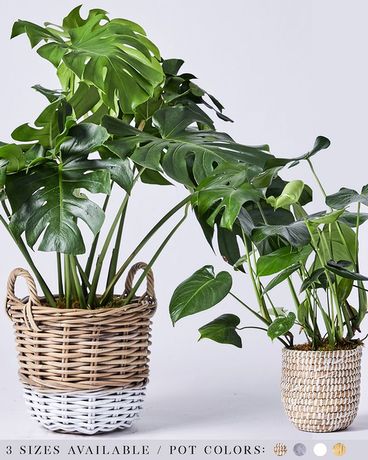 8-Inch Plant in Woven Basket (SOLD OUT) - $110.00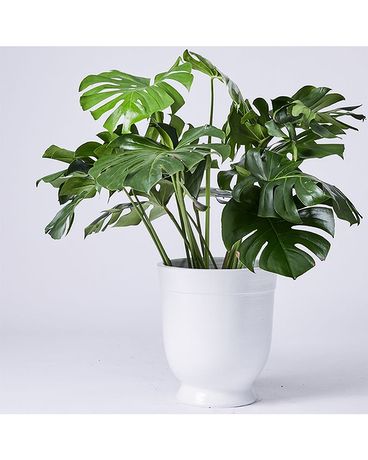 8-Inch Plant in White Museum Pot - $145.00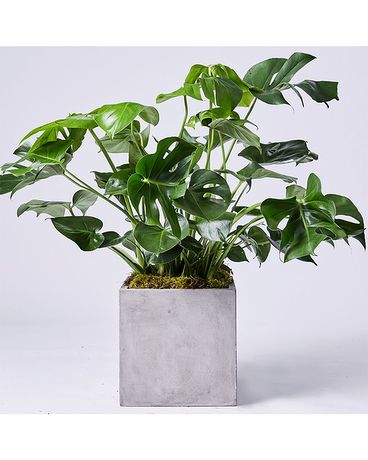 10-Inch Plant in Industrial Concrete (SOLD OUT) - $155.00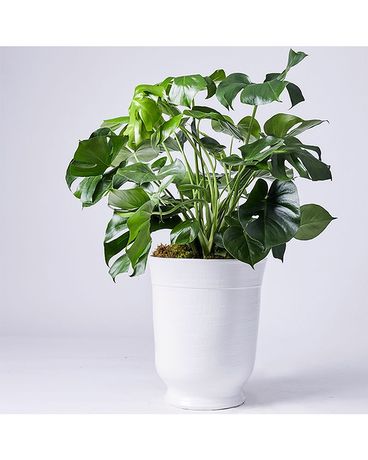 10-Inch Plant in White Museum Pot (SOLD OUT) - $175.00