The American Peace Lily, also called spathiphyllum, is one of those plants that never goes out of style. This easy, breezy variety has lush foliage in true green with its signature white flowers. If you love on your low-maintenance peace lily, it will love you back. Peace Lilies are natural air purifiers and their flowers bloom for weeks on end.
A six-inch plant is about 1 1/2 - 2 feet tall when potted and looks great on side tables, desktops, kitchen and bathroom counters.
Included in design magazines, all over Pinterest, and in your favorite high-end spa, woven baskets and river baskets are the most understatedly chic way to showcase your fave plant.
6-Inch Plant in River Basket

P-GP-SP

6-Inch Plant in Industrial Concrete (SOLD OUT)

P-GP-SP

6-Inch Plant in Liquid Gold

P-GP-SP

8-Inch Plant in Woven Basket (SOLD OUT)

P-GP-SP

8-Inch Plant in White Museum Pot

P-GP-SP

10-Inch Plant in Industrial Concrete (SOLD OUT)

P-GP-SP

10-Inch Plant in White Museum Pot

P-GP-SP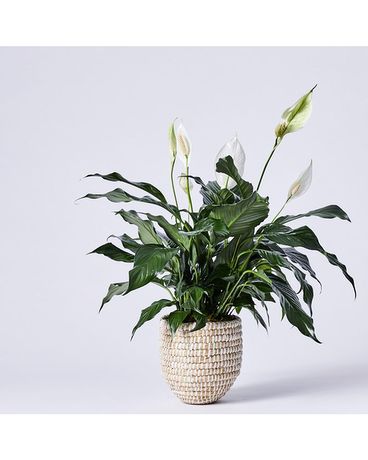 6-Inch Plant in River Basket - $45.00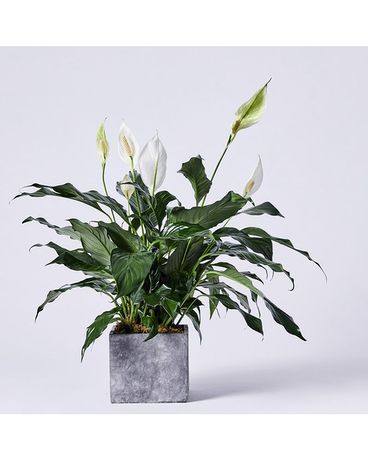 6-Inch Plant in Industrial Concrete (SOLD OUT) - $65.00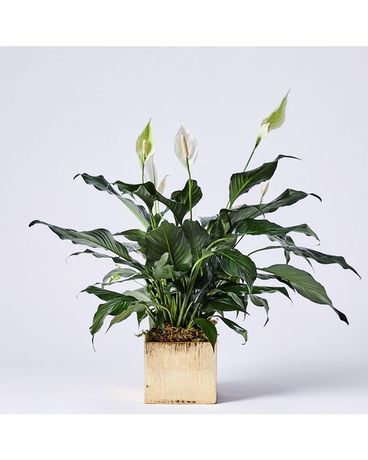 6-Inch Plant in Liquid Gold - $65.00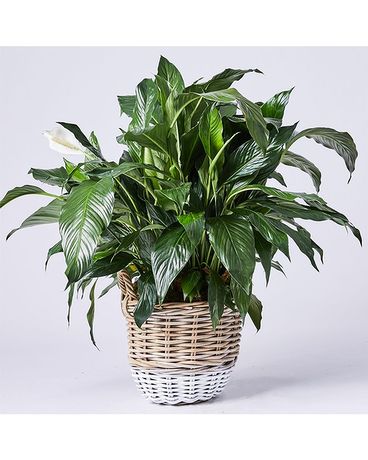 8-Inch Plant in Woven Basket (SOLD OUT) - $100.00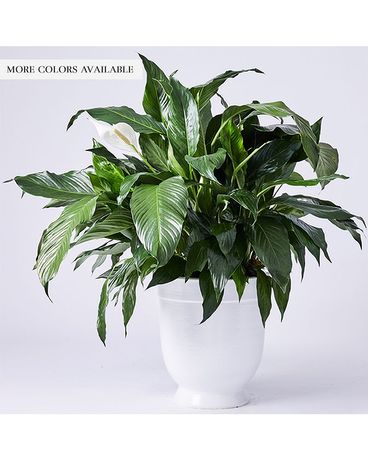 8-Inch Plant in White Museum Pot - $135.00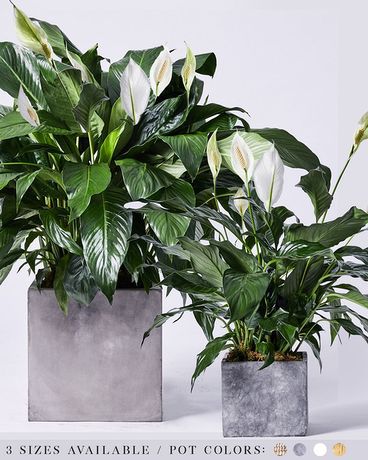 10-Inch Plant in Industrial Concrete (SOLD OUT) - $145.00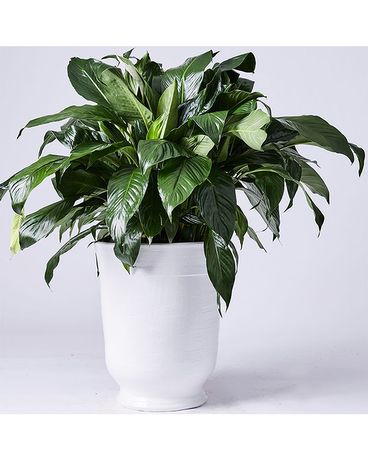 10-Inch Plant in White Museum Pot - $165.00