Community Involvement
Charity of the Month
Our Charity of the Month program was created to help local charities and non-profits generate awareness in the DFW. Their information is located on the back of our care instruction cards that are attached to all of our arrangements and plants delivered during their assigned month.
Here are some causes we have been proud to help. Please click on the link to learn more about the amazing organizations in DFW.
For more information on how to be a part of our Charity of the Month program please email charity@drdelphinium.com.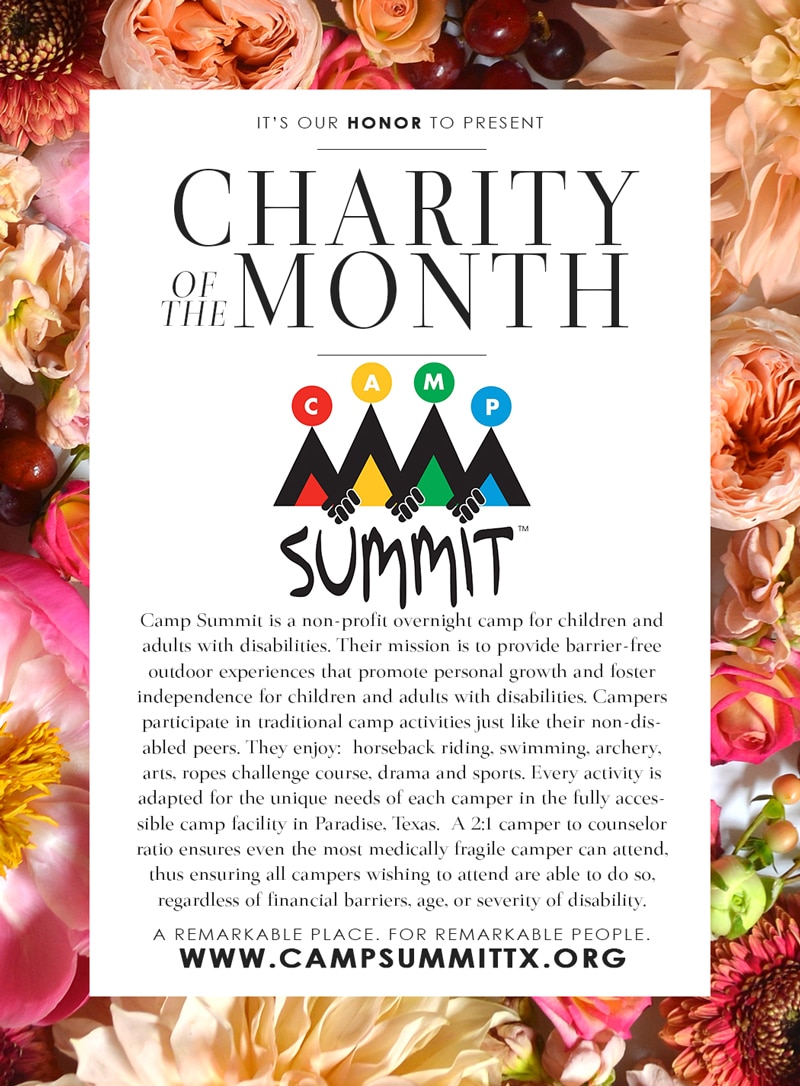 January 2018
Camp Summit
Why we support them?
Camp Summit is a one-of-a-kind camp for individuals with disabilities where the emphasis is on the campers' abilities rather than their disabilities. Traditional camp activities are adapted to each individual and are provided in our barrier-free facilities and implemented by trained, caring staff. Campers are grouped by age, providing the opportunity to make friends within peer groups while having fun and experiencing new adventures.