Community Involvement
Charity of the Month
Our Charity of the Month program was created to help local charities and non-profits generate awareness in the DFW. Their information is located on the back of our care instruction cards that are attached to all of our arrangements and plants delivered during their assigned month.
Here are some causes we have been proud to help. Please click on the link to learn more about the amazing organizations in DFW.
For more information on how to be a part of our Charity of the Month program please email charity@drdelphinium.com.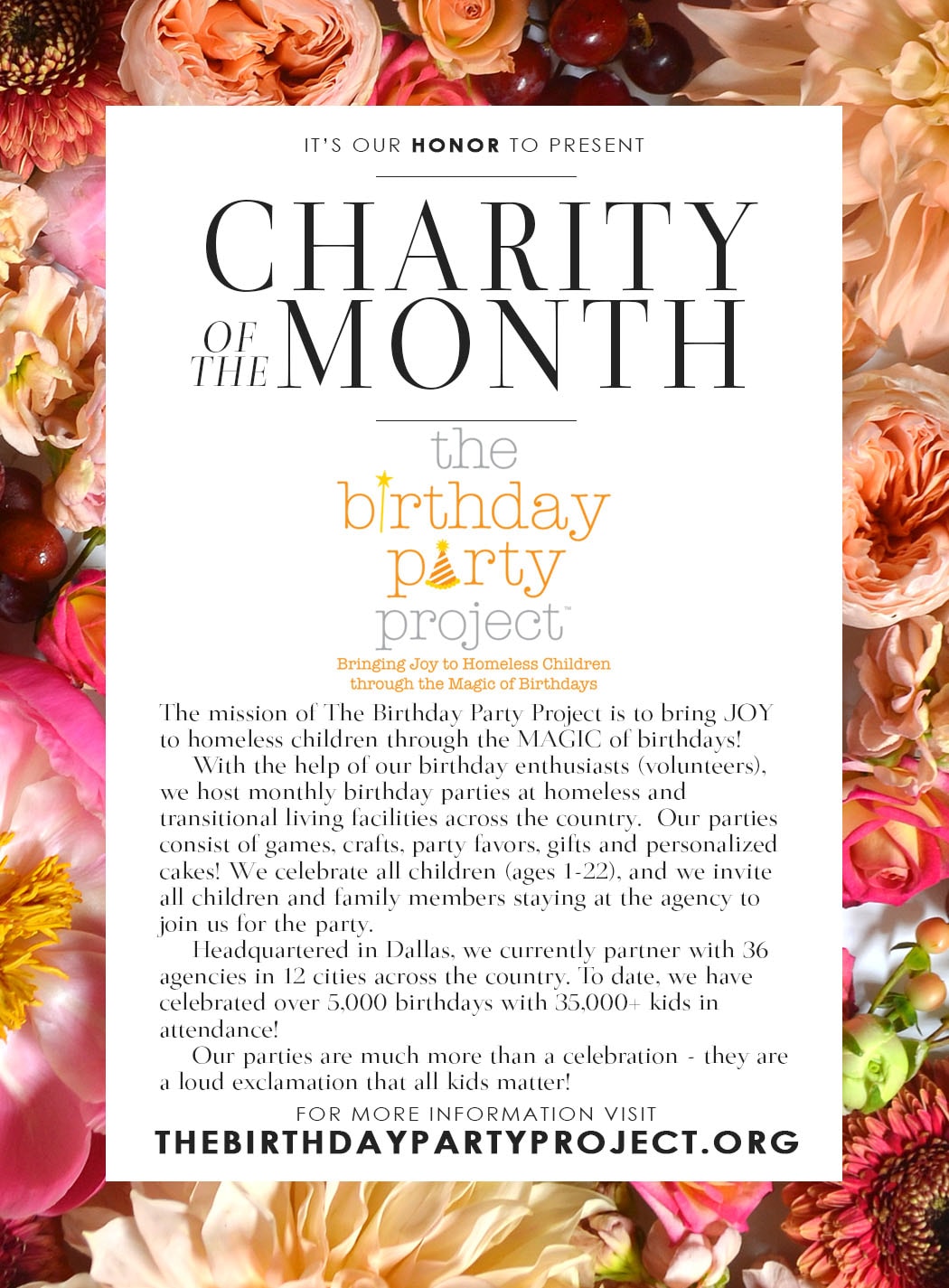 February 2018
The Birthday Party Project
Why we support them?
The Birthday Party Project has hosted 4,500 birthday parties with 30,000 kids in attendance. They host parties at several local agencies, including: Genesis Women's Shelter, The Family Place, Family Gateway, Center of Hope, Ronald McDonald House and others in the DFW area.