Community Involvement
Charity of the Month
Our Charity of the Month program was created to help local charities and non-profits generate awareness in the DFW. Their information is located on the back of our care instruction cards that are attached to all of our arrangements and plants delivered during their assigned month.
Here are some causes we have been proud to help. Please click on the link to learn more about the amazing organizations in DFW.
For more information on how to be a part of our Charity of the Month program please email charity@drdelphinium.com.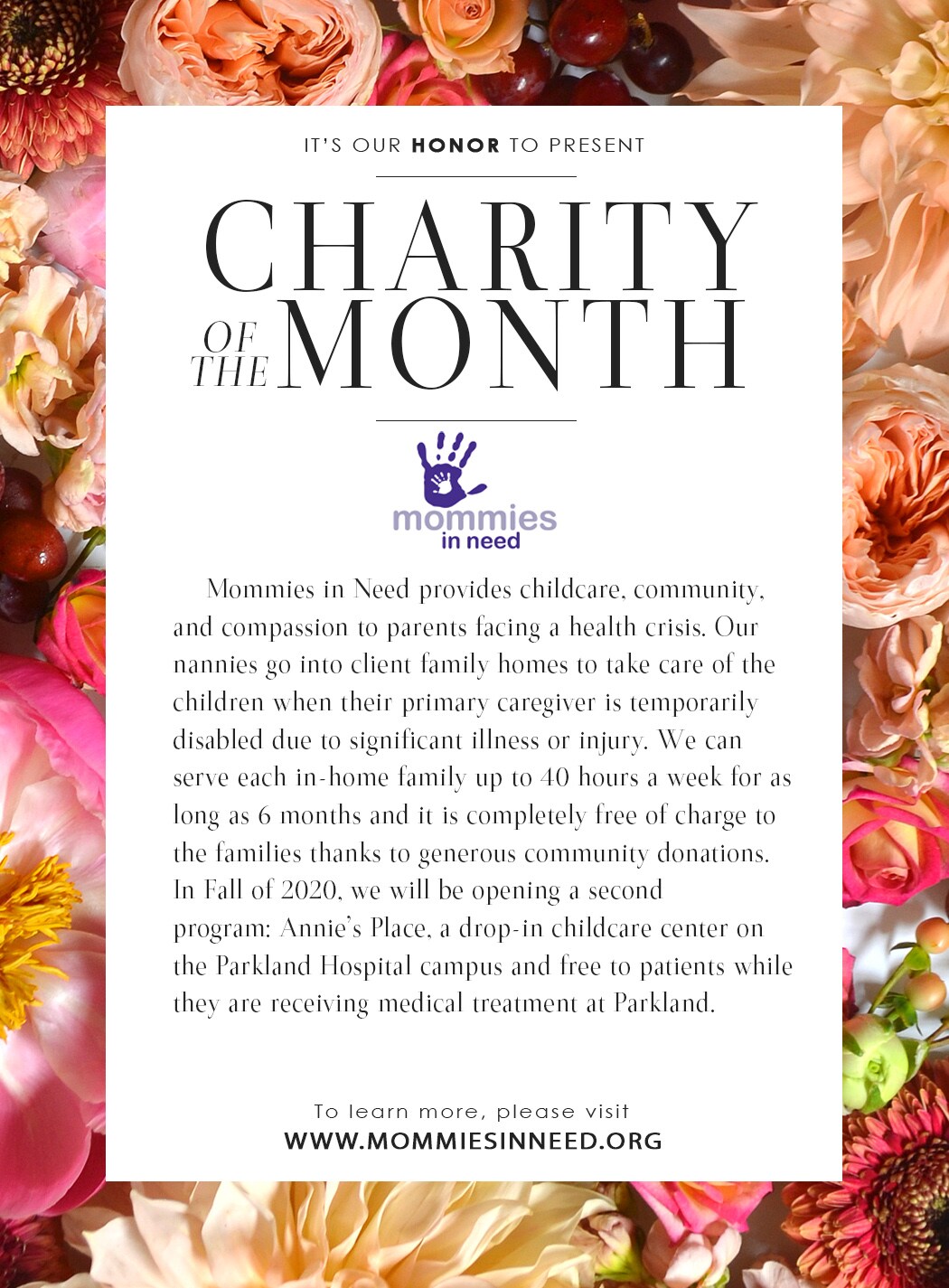 March 2020
Mommies In Need
Why we support them?
How to Qualify
The person who is ill is the primary caregiver to one or more children. Priority is given to parents who need full-time care for children under the age of 5.
Health crisis is something that temporarily disables the parent and prevents them from providing care to their children.
For longer-term illnesses or treatment plans, care can be provided for no more than 3-6 months during which time it will be up to the family to arrange a long-term childcare solution.
No specific income level is required for help.
Families must reside in Dallas, Denton, or Collin Counties.