Community Involvement
Charity of the Month
Our Charity of the Month program was created to help local charities and non-profits generate awareness in the DFW. Their information is located on the back of our care instruction cards that are attached to all of our arrangements and plants delivered during their assigned month.
Here are some causes we have been proud to help. Please click on the link to learn more about the amazing organizations in DFW.
For more information on how to be a part of our Charity of the Month program please email charity@drdelphinium.com.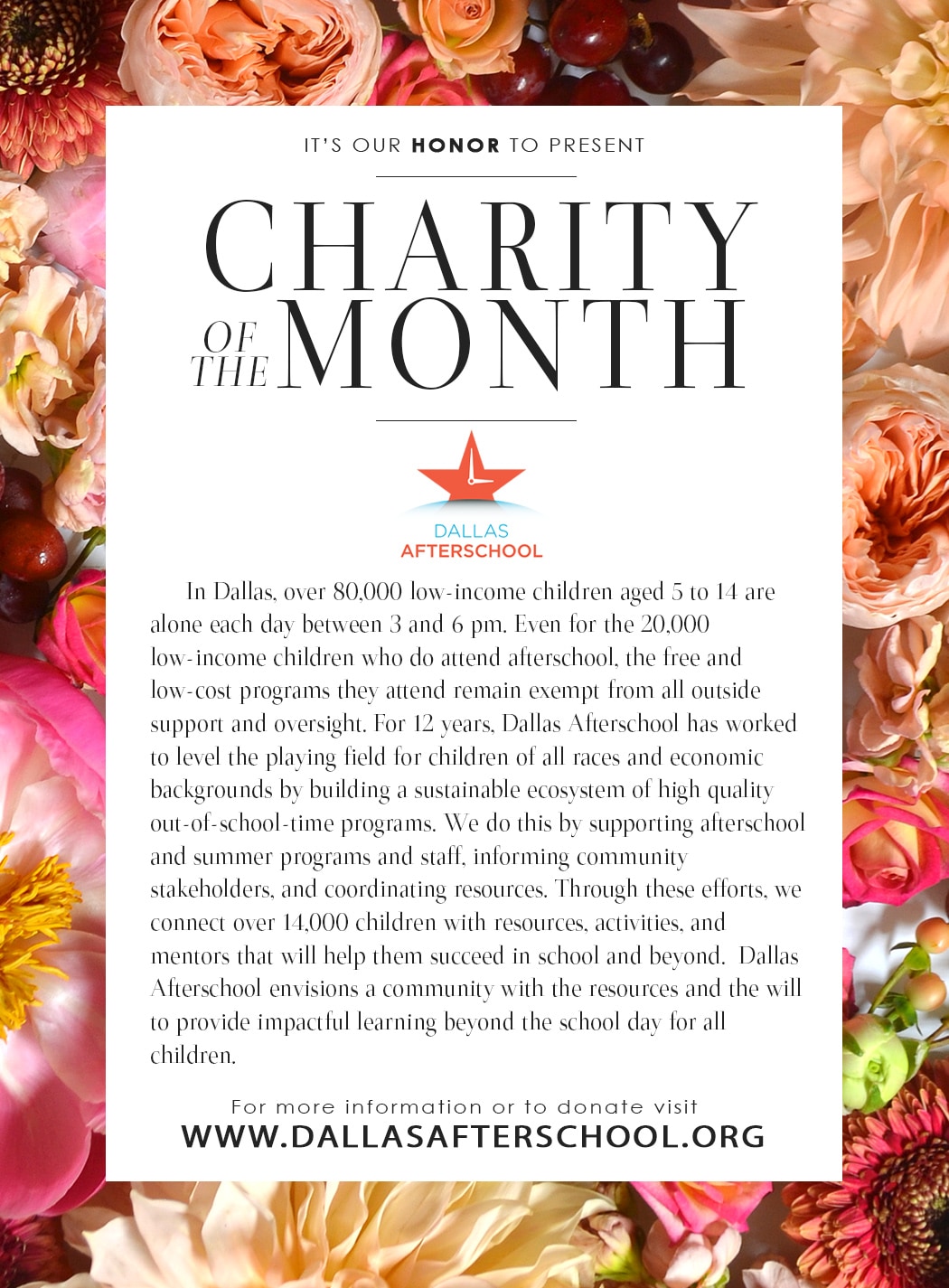 August 2019
Dallas Afterschool
Why we support them?
Dallas Afterschool was formed in 2007 in response to a study entitled Today's Children, Tomorrow's Communities: 2006 After-School Program Assessment, which found that no unifying agency existed to facilitate communication, learning, or information exchange among the hundreds of nonprofit afterschool agencies in Dallas. The study concluded that staff training was the most needed resource for afterschool and summer providers. For 11 years, Dallas Afterschool has led our community in offering these providers a critical backbone of support through education, evaluation, research, and advocacy.