Community Involvement
Charity of the Month
Our Charity of the Month program was created to help local charities and non-profits generate awareness in the DFW. Their information is located on the back of our care instruction cards that are attached to all of our arrangements and plants delivered during their assigned month.
Here are some causes we have been proud to help. Please click on the link to learn more about the amazing organizations in DFW.
For more information on how to be a part of our Charity of the Month program please email charity@drdelphinium.com.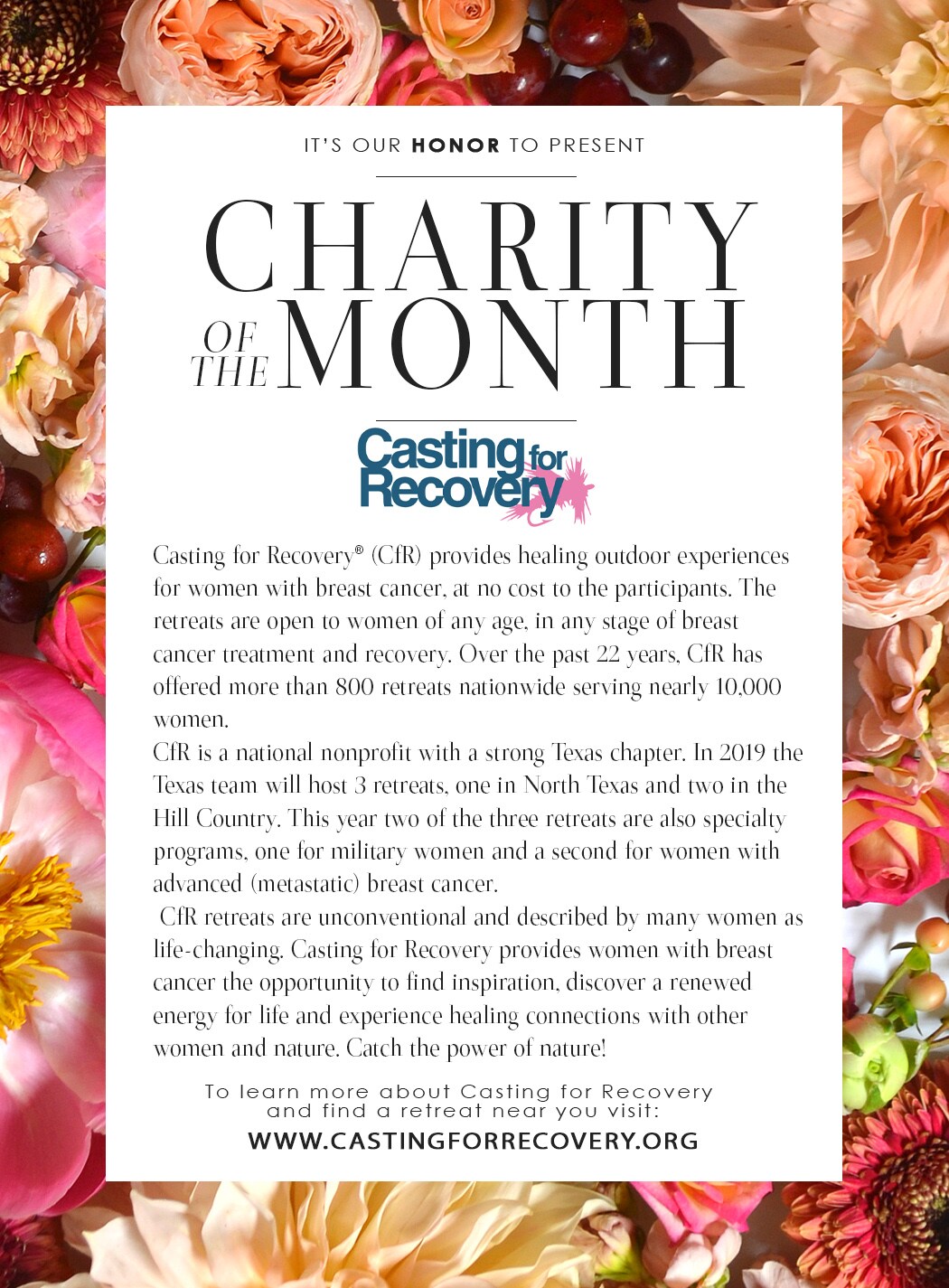 October 2019
Casting for Recovery
Why we support them?
Casting for Recovery provides free fly fishing retreats for women with breast cancer
70% of the women who attend Casting for Recovery retreats have never been to a support group
CfR currently offers 60 retreats across the country, serving 800+ women each year. To date 8,000+ women have been served
CfR relies on the support of more than 1,600 volunteers nationwide, including medical and psychosocial professionals, fly fishing instructors and alumnae
National sponsors include Cabela's Outdoor Fund, Stevinson Automotive, Sage, Simms, Ashford Hospitality Trust and Orvis, River's Edge Fly Shop, and Pfizer.
CfR has international program partners in Canada, UK/Ireland, Australia, New Zealand and Italy.