Community Involvement
Charity of the Month
Our Charity of the Month program was created to help local charities and non-profits generate awareness in the DFW. Their information is located on the back of our care instruction cards that are attached to all of our arrangements and plants delivered during their assigned month.
Here are some causes we have been proud to help. Please click on the link to learn more about the amazing organizations in DFW.
For more information on how to be a part of our Charity of the Month program please email charity@drdelphinium.com.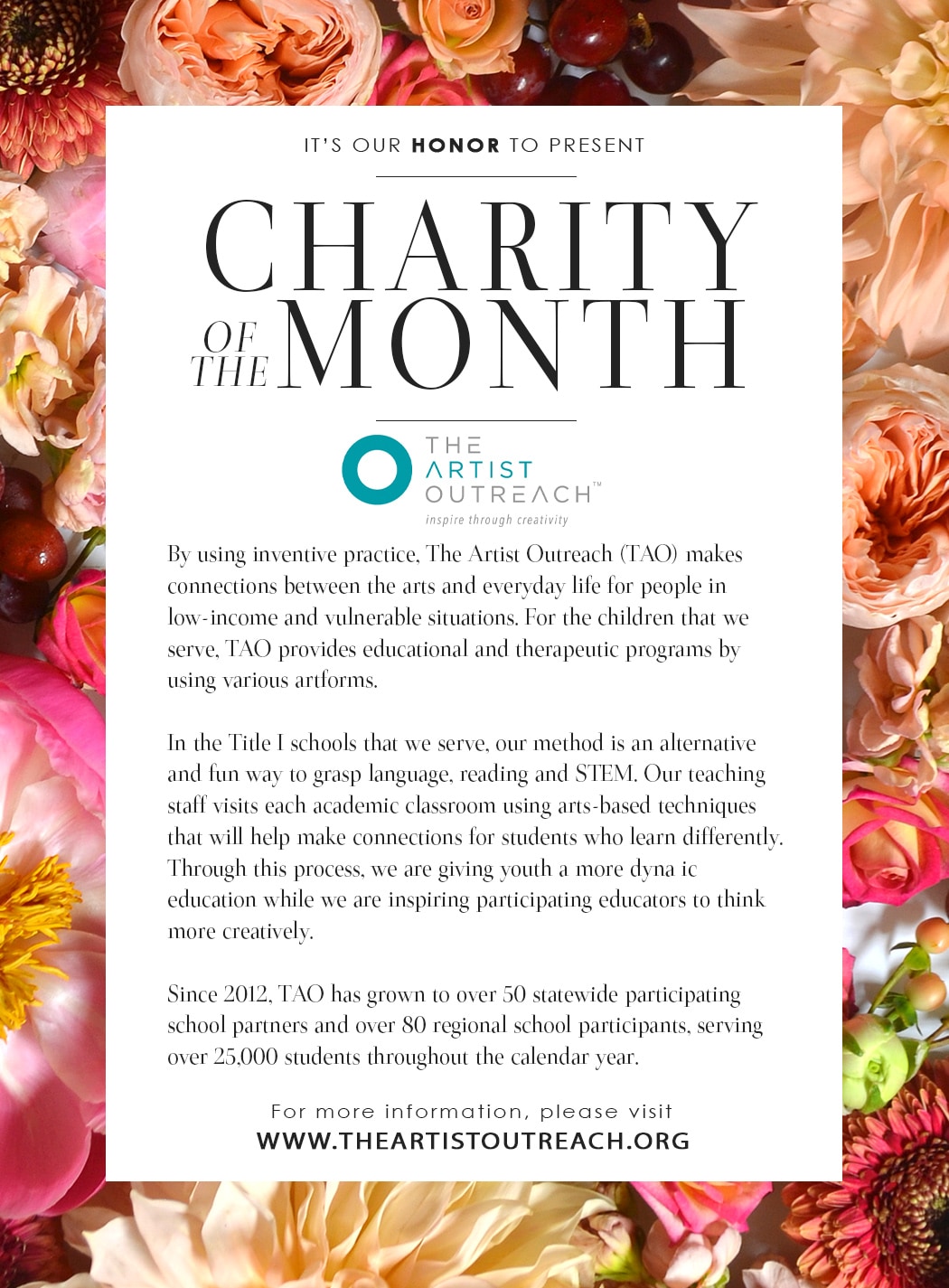 December 2019
The Artist Outreach
Why we support them?
We are well aware of the lack of government funding for fine arts programs in the schools. As a result, schools are forced to place the arts on the back burner. This situation will exacerbate over time. As a result, educators might find it harder to gear students toward understanding art's true purpose in their lives. Therefore, the time for the art professionals to step up to the plate is now. The Artist Outreach's mission is to expose students to more than what they are currently learning, especially when it comes to creative thought, creative outlets, and exercising our minds in a creative way. If the student can see the importance of creative exercise, they will be inspired to vision things positively where they might not have existed before. In addition, our founder, Joseph Vincelli, feels that digital technology is so advanced in our current world (without the chance of it slowing down any time soon), that unless students are exposed to the creation of sound media through instruments, they will have difficulty in understanding from where musical sound originates.