Community Involvement
Charity of the Month
Our Charity of the Month program was created to help local charities and non-profits generate awareness in the DFW. Their information is located on the back of our care instruction cards that are attached to all of our arrangements and plants delivered during their assigned month.
Here are some causes we have been proud to help. Please click on the link to learn more about the amazing organizations in DFW.
For more information on how to be a part of our Charity of the Month program please email charity@drdelphinium.com.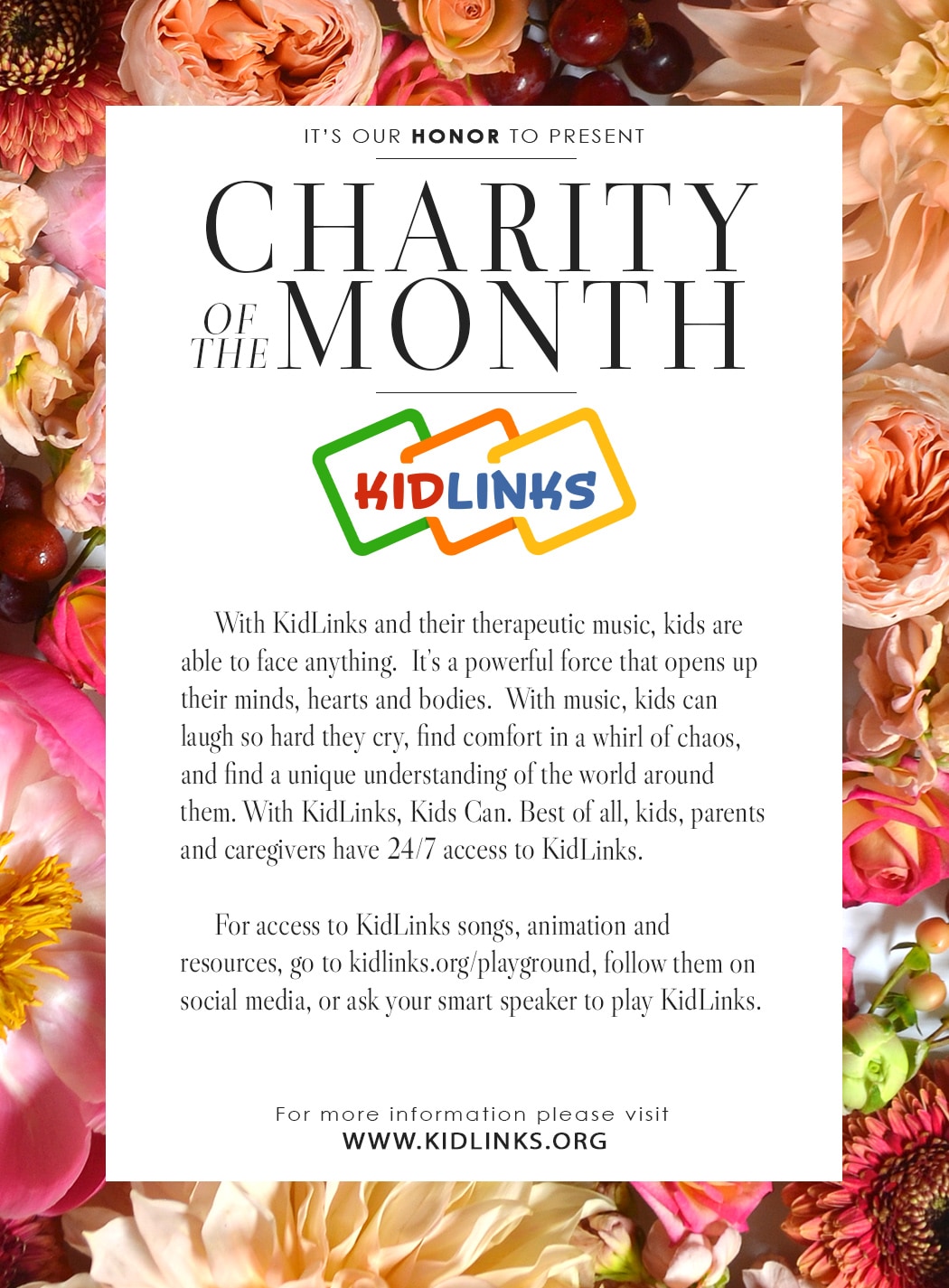 March 2021
Kidlinks
Why we support them?
KidLinks has a long history of providing Music Therapy for children in need. Our board certified Music Therapists provide direct therapy services to children, serving more than a dozen children per week. The therapist assesses the strengths and needs of each child and provides an individualized treatment program which uses music to address areas of cognition, physical, communication, social, emotional and behavioral challenges. Through musical involvement in the therapeutic context, the children's abilities are strengthened and transferred to other areas of their lives.