Community Involvement
Charity of the Month
Our Charity of the Month program was created to help local charities and non-profits generate awareness in the DFW. Their information is located on the back of our care instruction cards that are attached to all of our arrangements and plants delivered during their assigned month.
Here are some causes we have been proud to help. Please click on the link to learn more about the amazing organizations in DFW.
For more information on how to be a part of our Charity of the Month program please email charity@drdelphinium.com.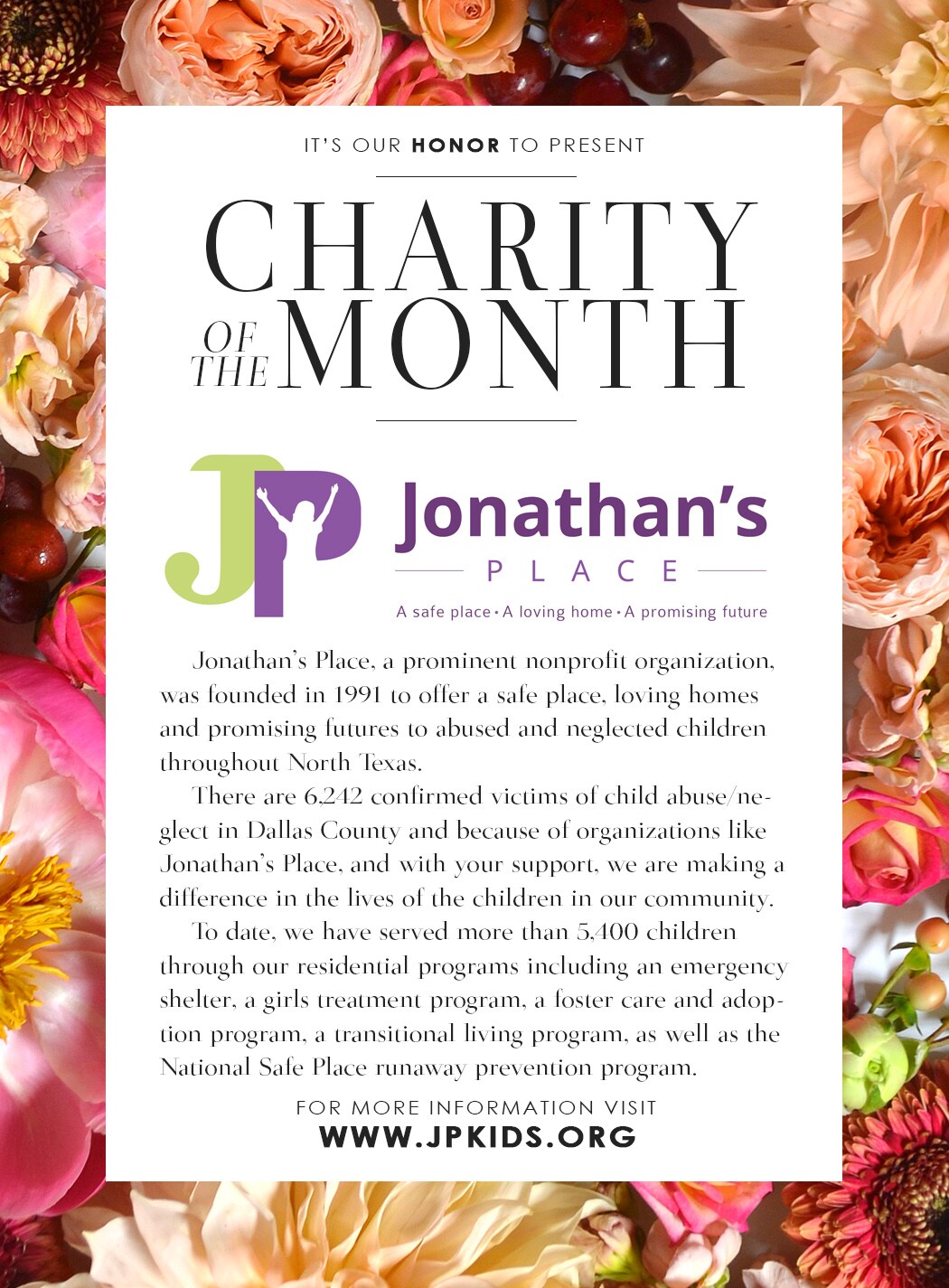 June 2018
Jonathan's Place
Why we support them?
Amanda's mom abused meth. Child Protective Services removed her after they found Amanda malnourished, neglected and living in a filthy house. She was only four years old.

Amanda was placed at Jonathan's Place after years of bouncing between foster families, and has lived in our girls residential program since 2012. In August, she started high school and tried out for her school's volleyball team. She made it! We have been beaming with pride since!

As with most extra-curricular activities, there are extra costs. Your donations will help us cover those fees – like uniforms, shoes and travel (which are not cheap). Like any loving parent, we never want to be in a situation where we have to say "no" because we can't afford to support their passion.