Community Involvement
Charity of the Month
Our Charity of the Month program was created to help local charities and non-profits generate awareness in the DFW. Their information is located on the back of our care instruction cards that are attached to all of our arrangements and plants delivered during their assigned month.
Here are some causes we have been proud to help. Please click on the link to learn more about the amazing organizations in DFW.
For more information on how to be a part of our Charity of the Month program please email charity@drdelphinium.com.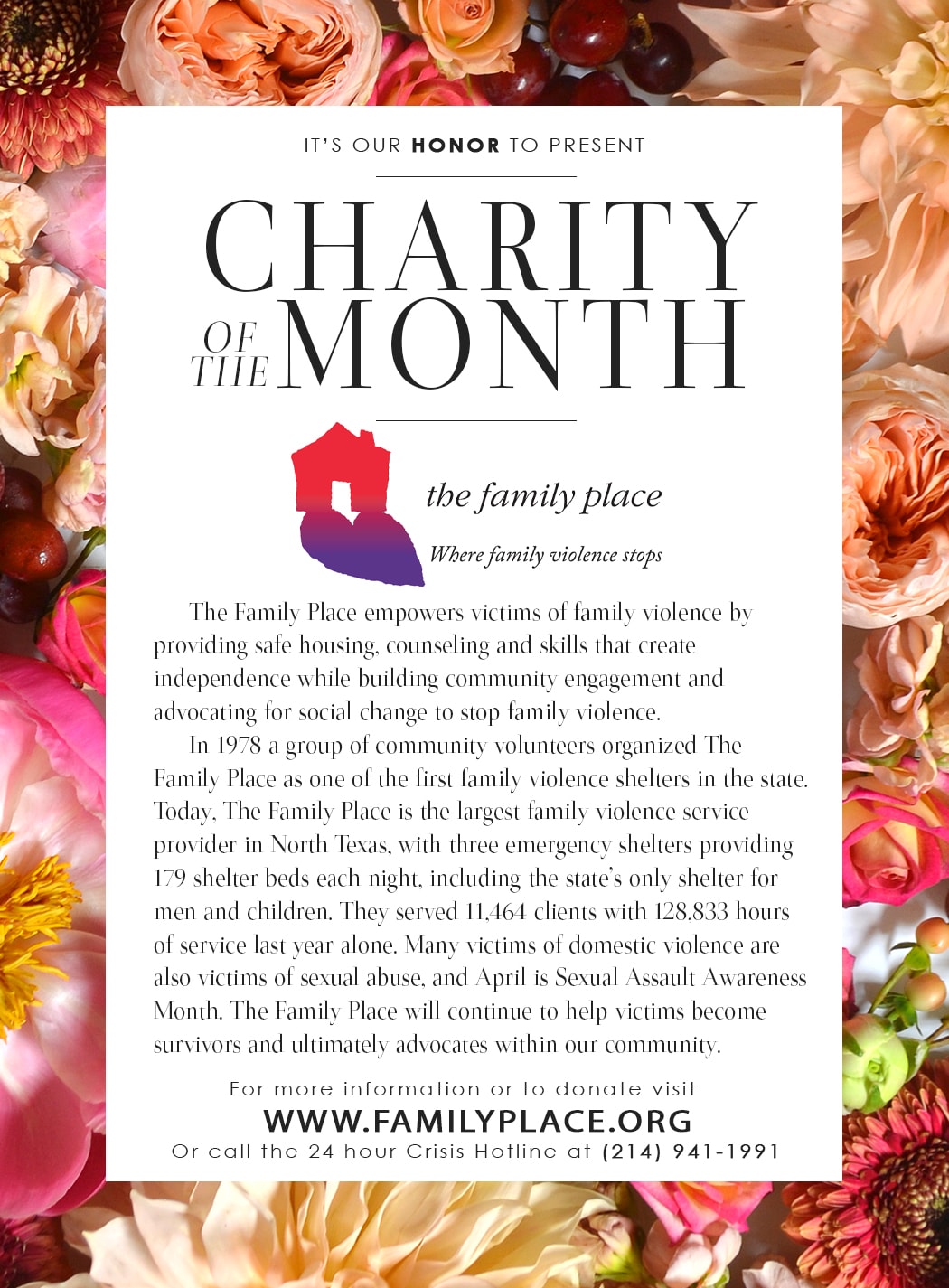 April 2019
The Family Place
Why we support them?
In 2017, the City of Dallas reported 15,566 domestic violence related offenses, 146 murders, 211 violated protection orders and 7,146 arrests. 1 in 15 children are exposed to intimate partner violence each year, and 90% of these children are eyewitnesses to this violence On average nearly 20 people per minute are physically abused by an intimate partner in the United States.