Community Involvement
Charity of the Month
Our Charity of the Month program was created to help local charities and non-profits generate awareness in the DFW. Their information is located on the back of our care instruction cards that are attached to all of our arrangements and plants delivered during their assigned month.
Here are some causes we have been proud to help. Please click on the link to learn more about the amazing organizations in DFW.
For more information on how to be a part of our Charity of the Month program please email charity@drdelphinium.com.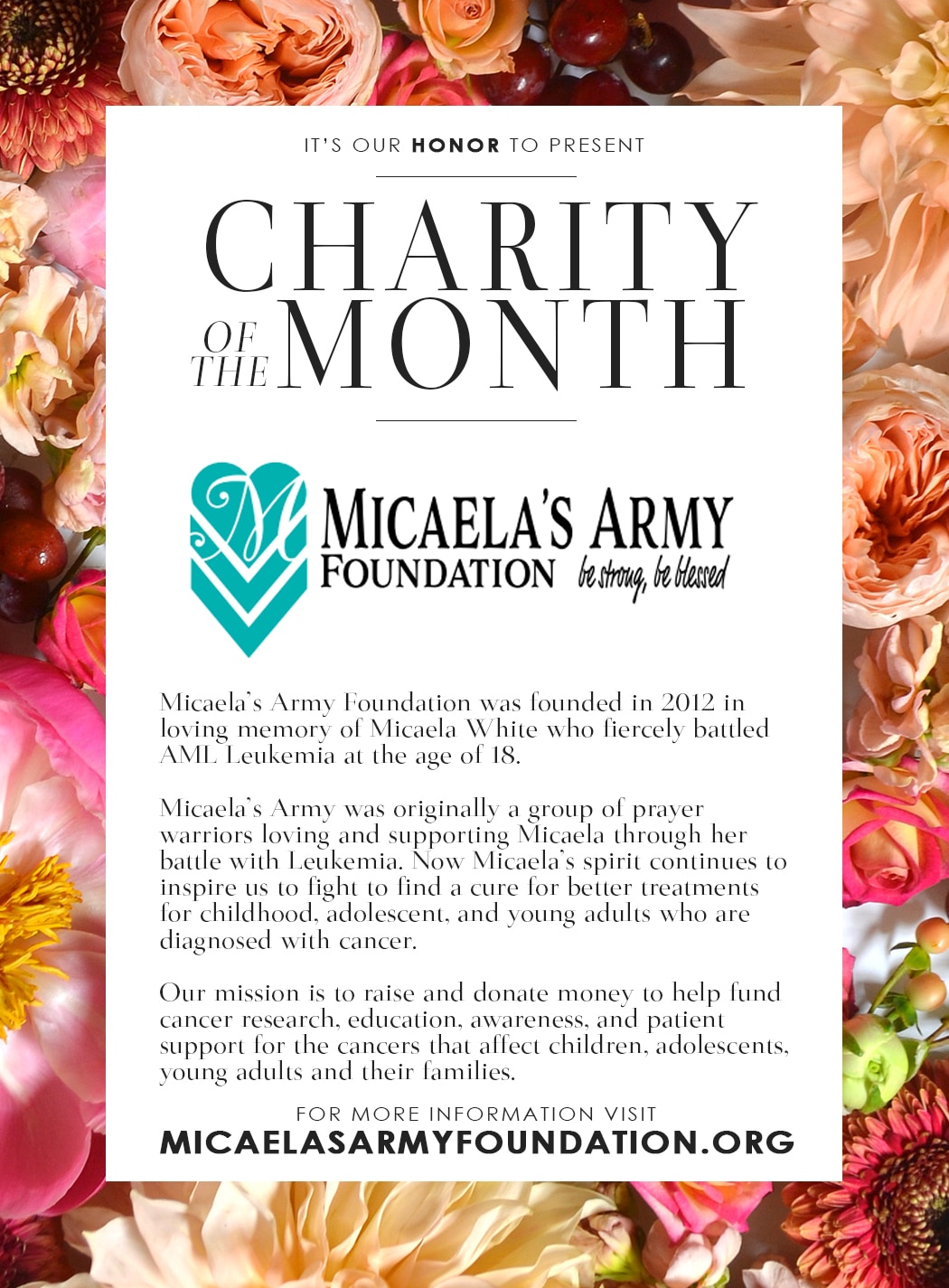 April 2018
Micaela's Army Foundation
Why we support them?
This year, it is estimated that 15,780 children and adolescents will be diagnosed with cancer… that's over 40 kids a day.

Unlike adult cancers, childhood cancers are rarely diagnosed in the early stages. In 80% of these children, it has already spread to other parts of their body by the time it has been diagnosed. Childhood cancers receive only 4% of Federal funding for research, compared with 10-15% for many other types of cancer. 60% of funding for adult cancers comes from pharmaceutical companies, while less then 1% of funding for childhood cancer comes from these same companies.