Community Involvement
Charity of the Month
Our Charity of the Month program was created to help local charities and non-profits generate awareness in the DFW. Their information is located on the back of our care instruction cards that are attached to all of our arrangements and plants delivered during their assigned month.
Here are some causes we have been proud to help. Please click on the link to learn more about the amazing organizations in DFW.
For more information on how to be a part of our Charity of the Month program please email charity@drdelphinium.com.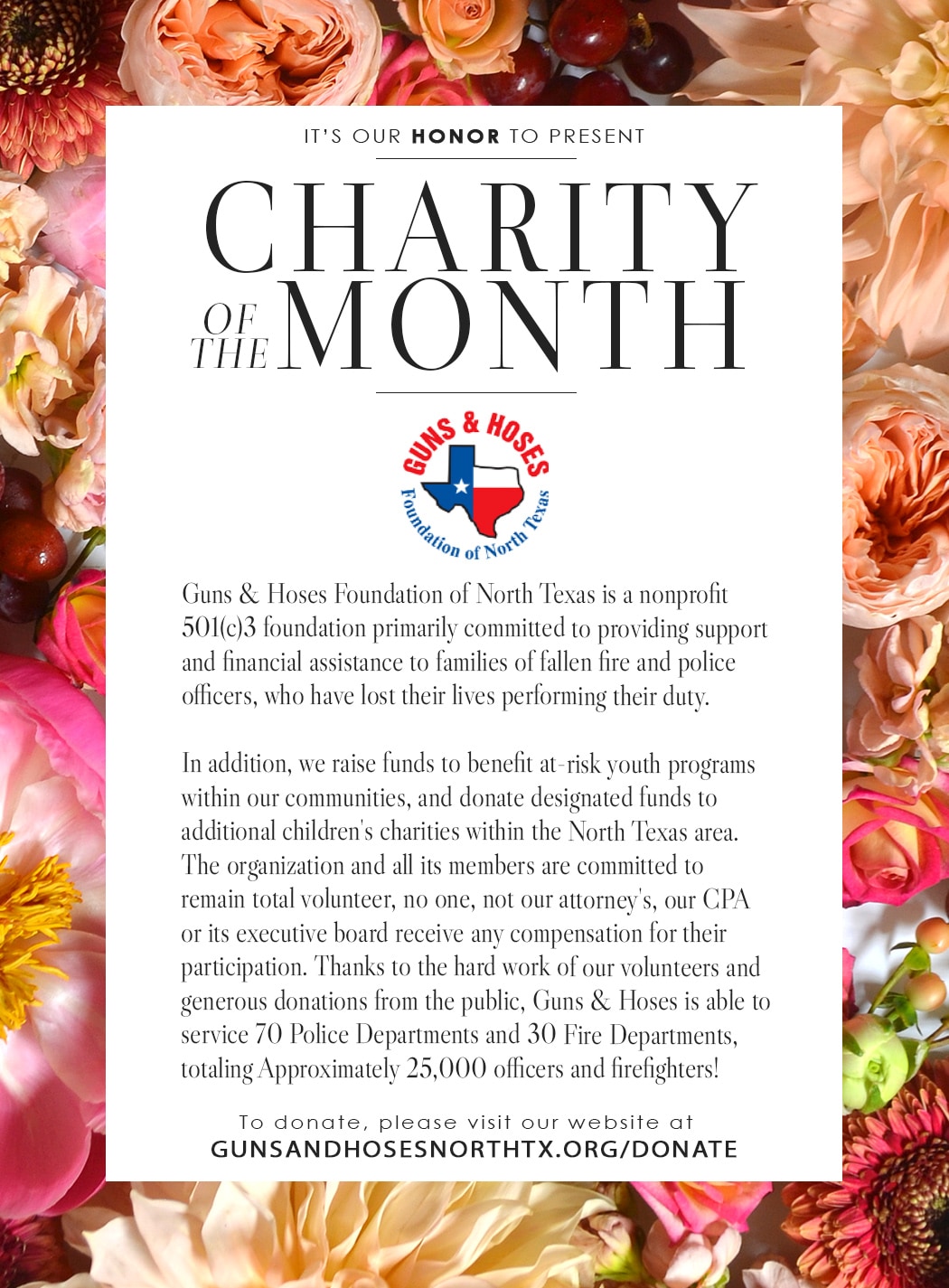 September 2023
Guns & Hoses Foundation of North Texas
Why we support them?
Guns & Hoses Foundation of North Texas is a nonprofit 501(c)3 foundation primarily committed to providing support and financial assistance to families of fallen fire and police officers, who have lost their lives performing their duty.

In addition, we raise funds to benefit at-risk youth programs within our communities, and donate designated funds to additional children's charities within the North Texas area. The organization and all its members are committed to remain total volunteer, no one, not our attorney's, our CPA or its executive board receive any compensation for their participation. Thanks to the hard work of our volunteers and generous donations from the public, Guns & Hoses is able to service 70 Police Departments and 30 Fire Departments, totaling Approximately 25,000 officers and firefighters!
To donate, please visit our website at gunsandhosesnorthtx.org/donate