Community Involvement
Charity of the Month
Our Charity of the Month program was created to help local charities and non-profits generate awareness in the DFW. Their information is located on the back of our care instruction cards that are attached to all of our arrangements and plants delivered during their assigned month.
Here are some causes we have been proud to help. Please click on the link to learn more about the amazing organizations in DFW.
For more information on how to be a part of our Charity of the Month program please email charity@drdelphinium.com.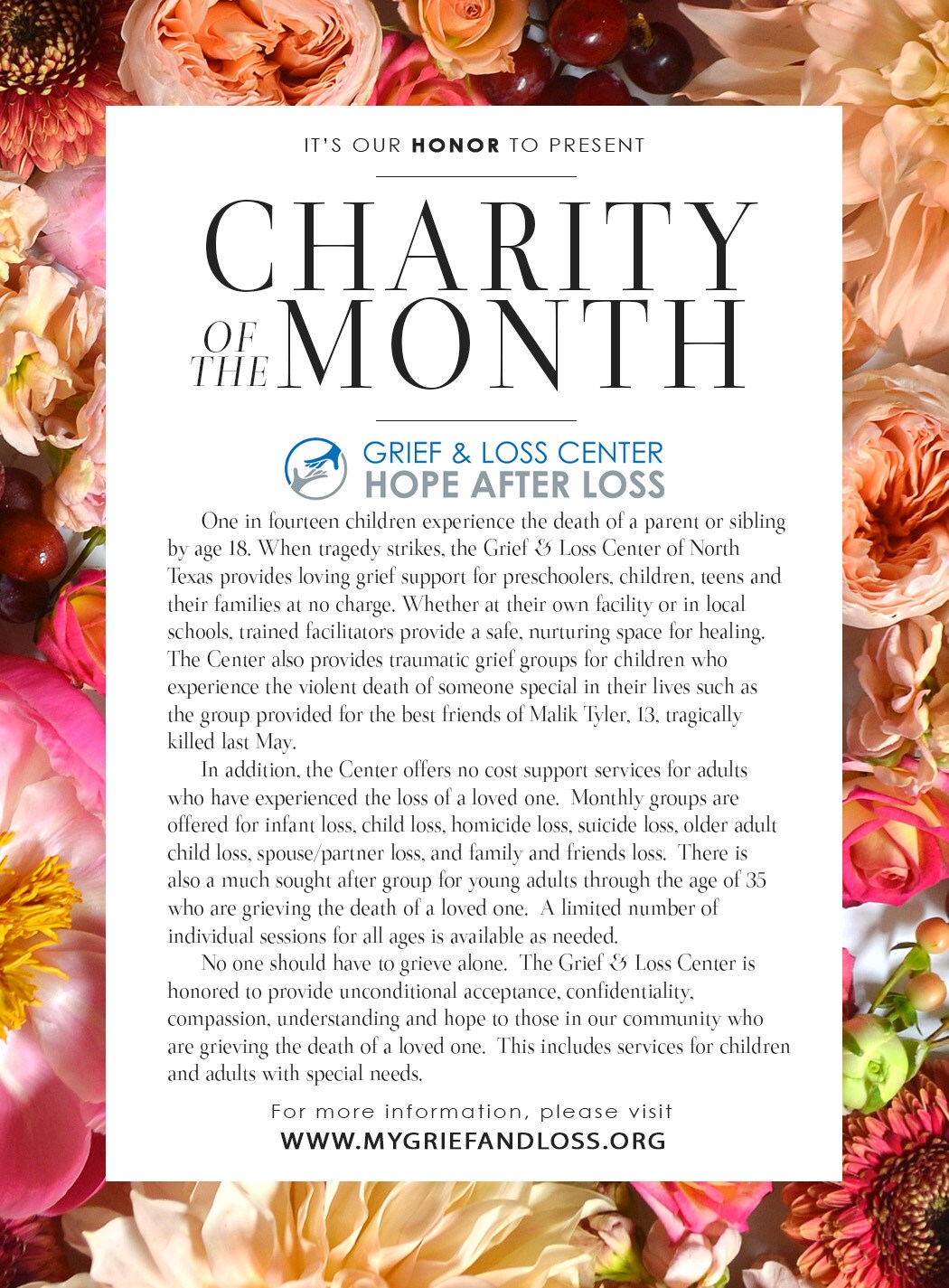 January 2020
Grief and Loss Center
Why we support them?
Let us help.
Schedule an introductory session to participate in one of our children, teen or adult groups. We also provide grief support groups for schools through SAM's (Same As Me) our children's grief program.
Please view our upcoming events here.
We offer the following services:
Group grief support (see our events calendar)
One individual session for those not interested in participaing in a support group
SAM's Place (designed to help 4-year-olds through teens cope with the death of a loved one in a safe, caring setting.)
Workshops and Seminars
Speakers
School on-campus grief groups (during and after school)
Please contact us for more information at 214-452-3105.