Community Involvement
Charity of the Month
Our Charity of the Month program was created to help local charities and non-profits generate awareness in the DFW. Their information is located on the back of our care instruction cards that are attached to all of our arrangements and plants delivered during their assigned month.
Here are some causes we have been proud to help. Please click on the link to learn more about the amazing organizations in DFW.
For more information on how to be a part of our Charity of the Month program please email charity@drdelphinium.com.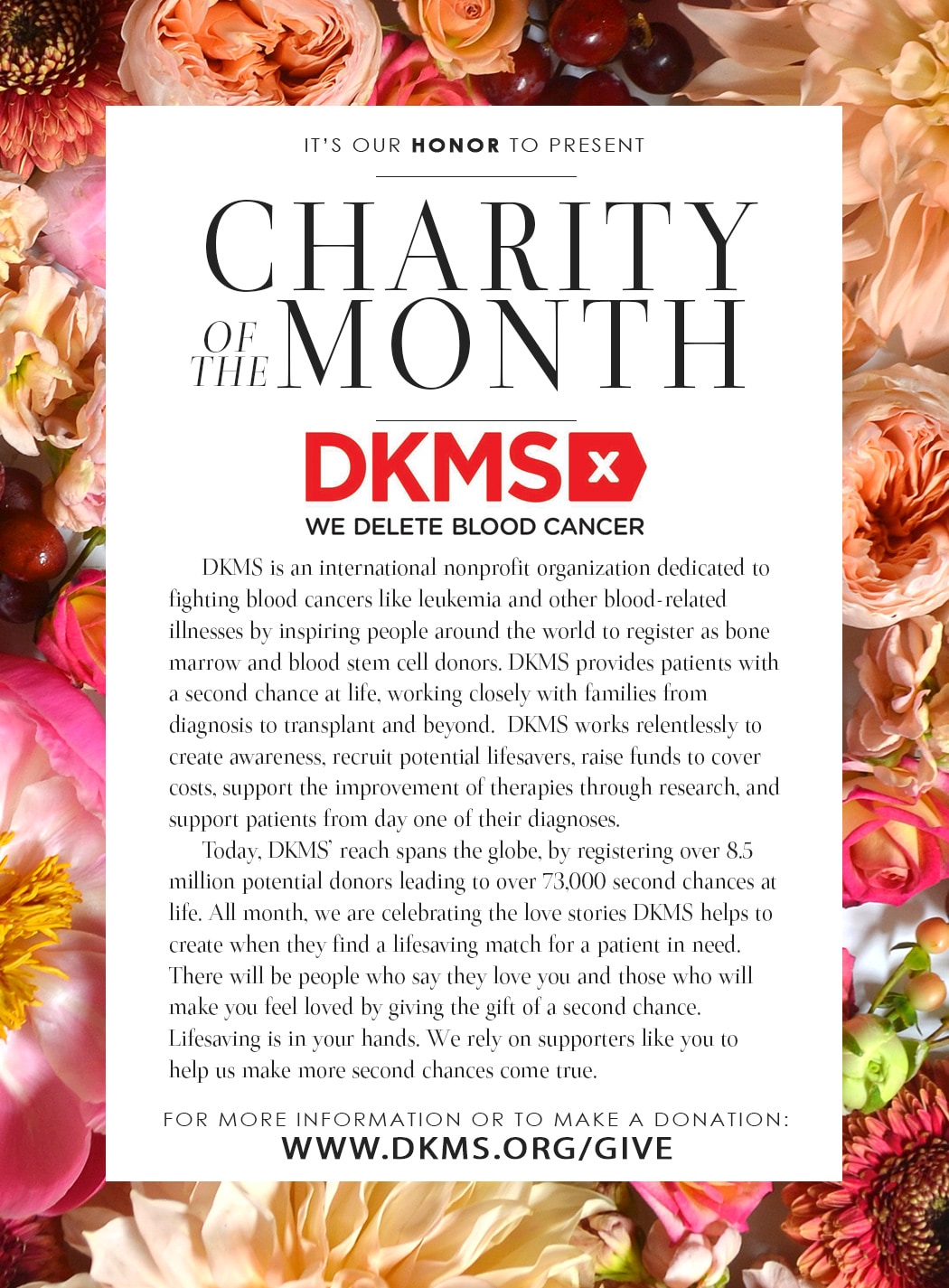 February 2019
DKMS
Why we support them?
DKMS is an international nonprofit organization dedicated to the fight against blood cancer and blood disorders by: creating awareness; recruiting bone marrow donors to provide a second chance at life; raising funds to match donor registration costs; supporting the improvement of therapies through research; and supporting patients from day one of their diagnoses.