Community Involvement
Charity of the Month
Our Charity of the Month program was created to help local charities and non-profits generate awareness in the DFW. Their information is located on the back of our care instruction cards that are attached to all of our arrangements and plants delivered during their assigned month.
Here are some causes we have been proud to help. Please click on the link to learn more about the amazing organizations in DFW.
For more information on how to be a part of our Charity of the Month program please email charity@drdelphinium.com.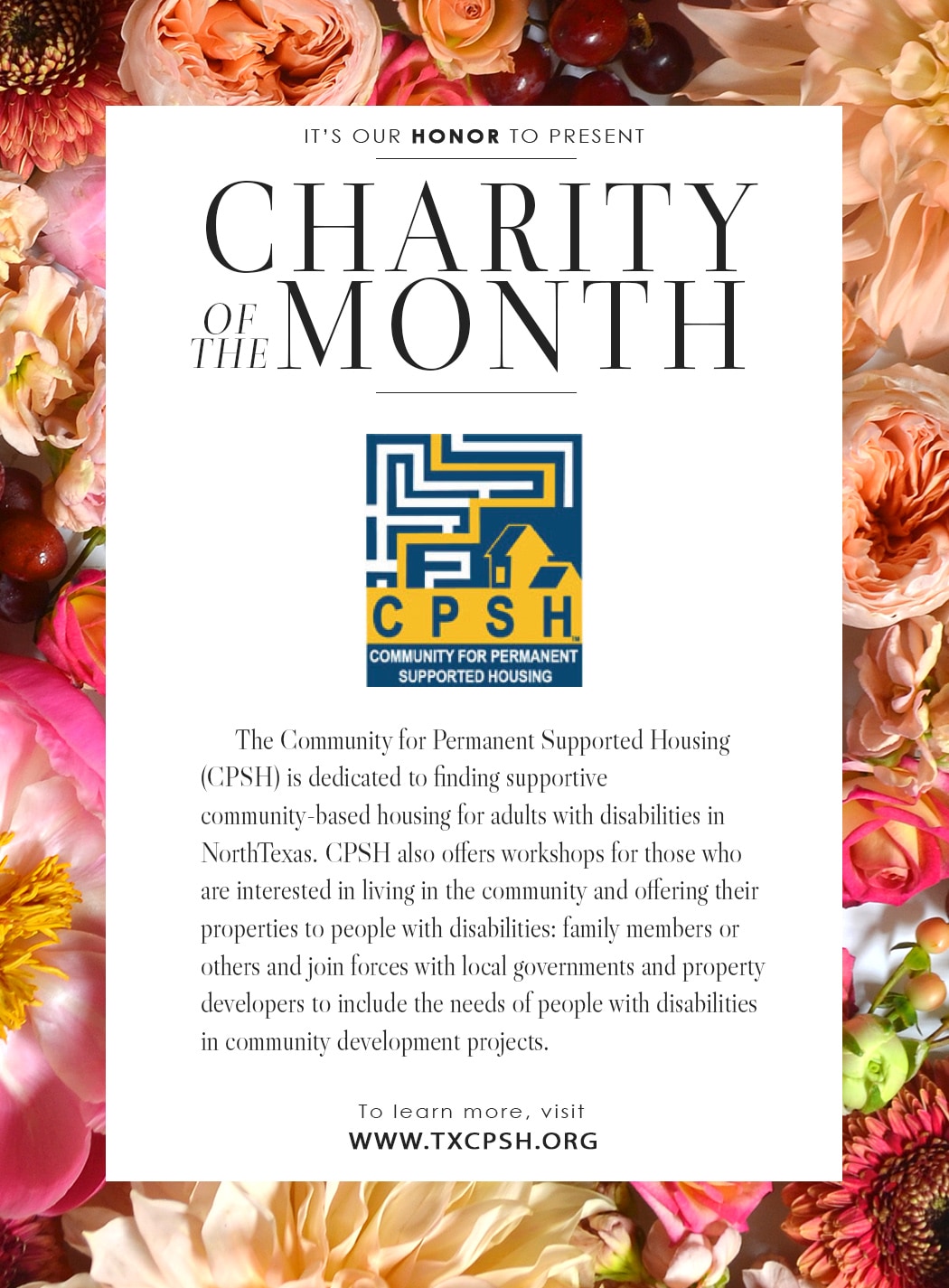 June 2021
CPSH
Why we support them?
Our goal at CPSH is that individuals with intellectual/developmental disabilities and neurodiversity find homes that suits their specific needs and priorities. This includes services that are provided where they are needed.
We consolidate resources and provide services that assist individuals and their families to find these housing options.
The process of finding safe, affordable homes in community-based housing is not easy or quick. The earlier you get involved with CPSH the easier it will be.
This housing navigation resource is for people with disabilities to have access to resources that assist them in finding a safe, affordable home of their choice.