Community Involvement
Charity of the Month
Our Charity of the Month program was created to help local charities and non-profits generate awareness in the DFW. Their information is located on the back of our care instruction cards that are attached to all of our arrangements and plants delivered during their assigned month.
Here are some causes we have been proud to help. Please click on the link to learn more about the amazing organizations in DFW.
For more information on how to be a part of our Charity of the Month program please email charity@drdelphinium.com.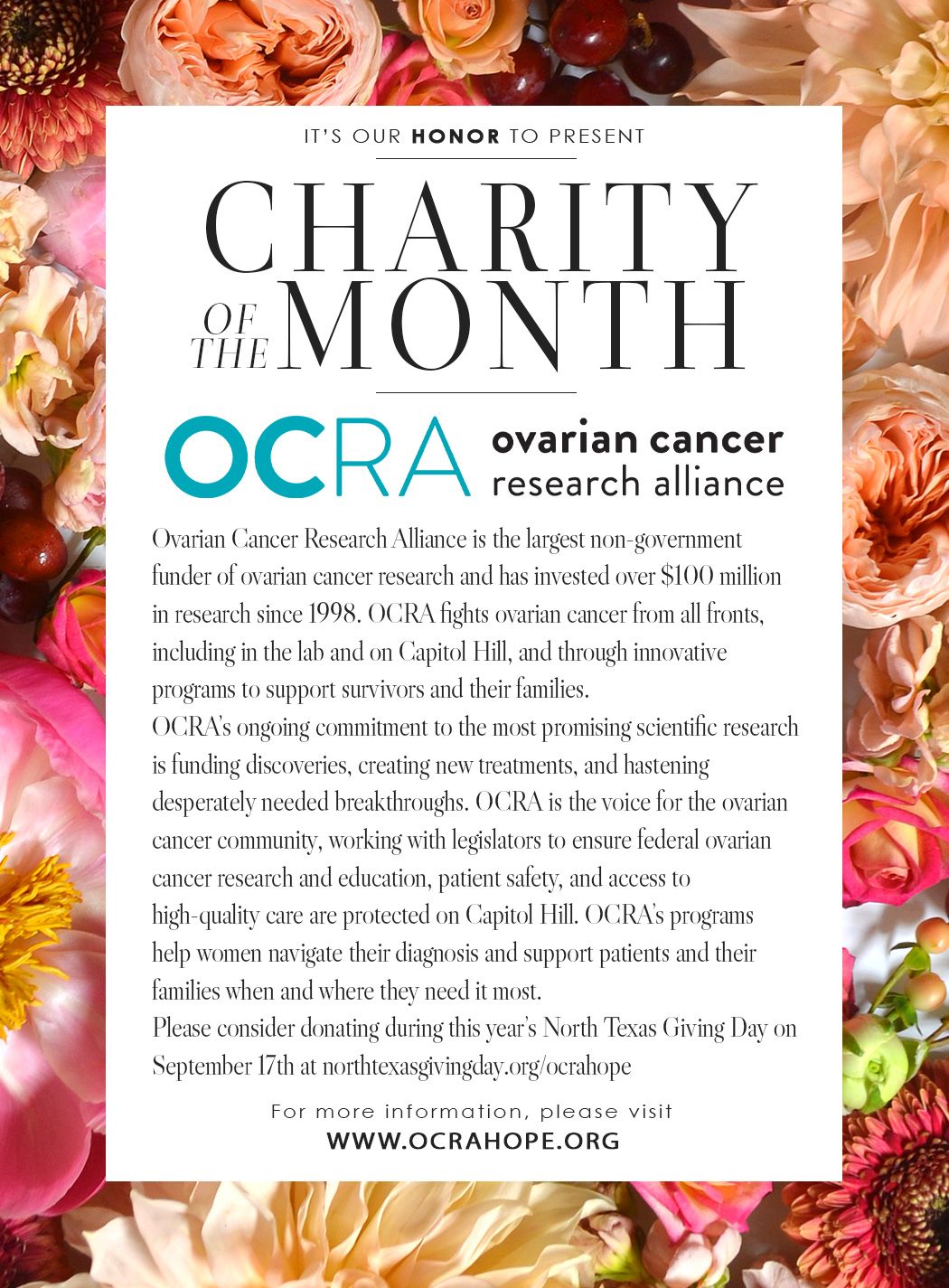 September 2020
Ovarian Cancer Research Alliance
Why we support them?
Ovarian Cancer Research Fund (OCRF)
grew out of
Ann Schreiber's
personal experience with ovarian cancer, as she envisioned a world free of this devastating disease. Determined to make a difference, her husband, Sol, asked her physician, Dr. Carmel Cohen, about supporting ovarian cancer research at Mt. Sinai Hospital (where Ann was being treated). Dr. Cohen urged Sol to "think bigger" and fund research beyond Mt. Sinai as a faster route to ending the disease. In 1994, this vision was realized in OCRF, as a national organization to combat not only the disease, but also the isolation and fear ovarian cancer patients and their families so often feel.