Community Involvement
Charity of the Month
Our Charity of the Month program was created to help local charities and non-profits generate awareness in the DFW. Their information is located on the back of our care instruction cards that are attached to all of our arrangements and plants delivered during their assigned month.
Here are some causes we have been proud to help. Please click on the link to learn more about the amazing organizations in DFW.
For more information on how to be a part of our Charity of the Month program please email charity@drdelphinium.com.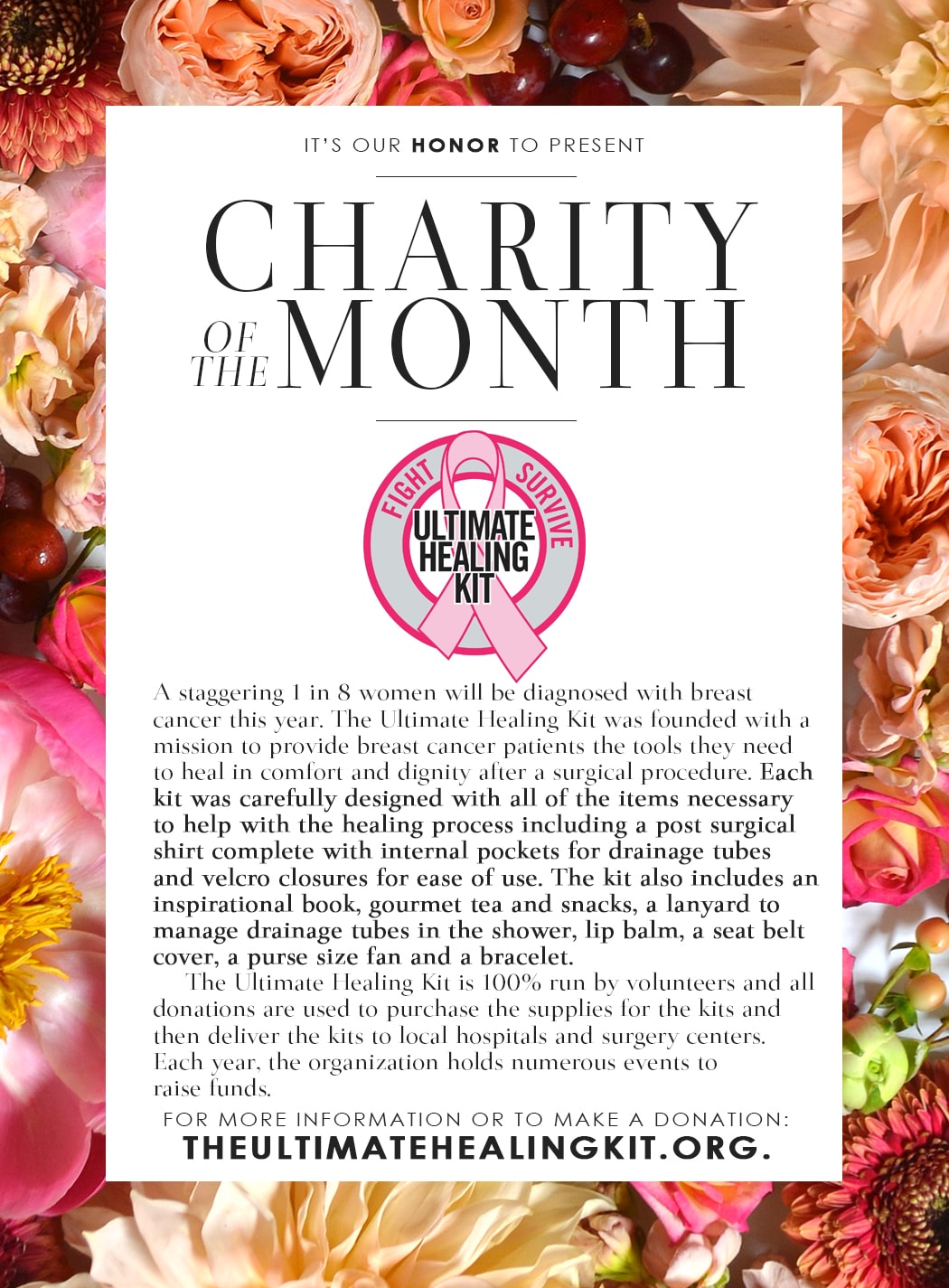 October 2018
The Ultimate Healing Kit
Why we support them?
My name is Jenny Conrad and I am the founder of the Ultimate Healing Kit non¬‐profit corporation. I have lived in the DFW area for most of my life, am a TCU graduate and in 2006 started my own company, Conrad Creative Custom Gift Baskets, located in downtown historic Mansfield. Six years ago, I was blessed to have a one¬‐of¬‐a¬‐kind life altering product introduced to me – the patented Healincomfort Shirt®. This shirt was designed to help breast cancer surgery patients heal after a mastectomy, a lumpectomy or reconstructive surgery.

After researching the healing process for breast cancer patients, I realized that for years, men and women undergoing a breast cancer surgery have been sent home from the hospital in an oversized, old dress shirt and given shoestrings to tie up their drainage tubes. Touched by the need to change the way men and women heal after breast surgery, I decided to make a difference and the Ultimate Healing Kit was born. I took this shirt and used my creative product packaging skills to include it with items essential to the healing process to make a package to help breast cancer patients. I believe that every breast cancer patient should have a kit to assist them in their time of need. So, I then created a non¬‐profit organization to promote awareness and aid in the donation of the Ultimate Healing Kit to hospitals and surgery centers throughout the DFW area.