Moonlily is an elegant bunch of whites and greens including a large lily, snapdragons, and greenery. Our Bloom Bunches are designed with wonderfully fresh flowers, created by our master designers, and wrapped in cream canvas.
We promise your recipient will ♥♥♥ this bouquet! Or maybe it's time you spoiled yourself!
Note:
Wrapped Bloom Bunch bouquets are delivered in a water retaining floral swaddle and should be transferred to a vase with water.
Bloom Bunch (Image Coming Soon!)

WRAP-06

Bloom Bunch Deluxe (Image Coming Soon!)

WRAP-06

Bloom Bunch Premium (Image Coming Soon!)

WRAP-06

Bloom Bunch Luxurious

WRAP-06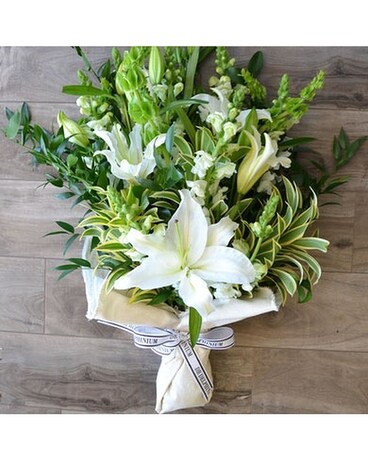 Bloom Bunch (Image Coming Soon!) - $75.00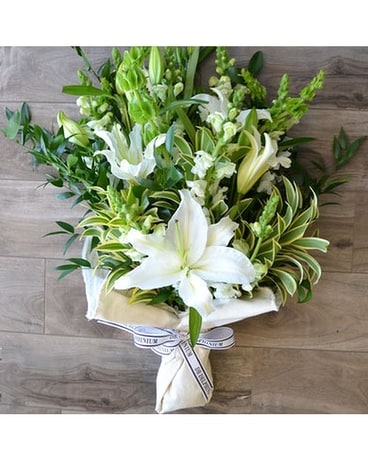 Bloom Bunch Deluxe (Image Coming Soon!) - $95.00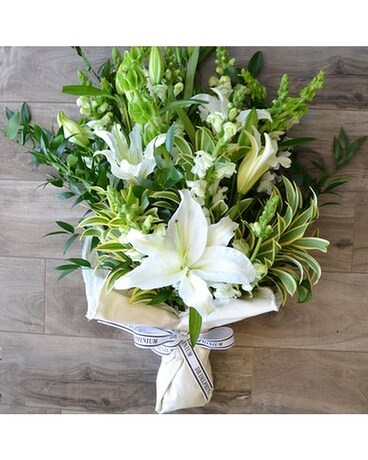 Bloom Bunch Premium (Image Coming Soon!) - $135.00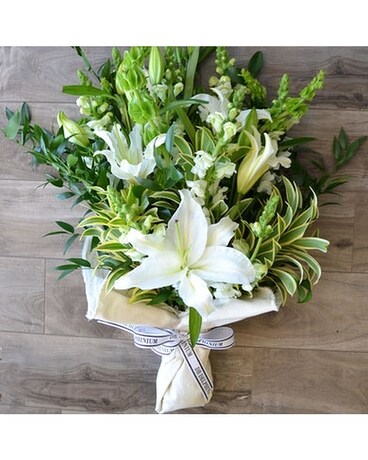 Bloom Bunch Luxurious - $165.00