Gypsy Rose is a luxurious mix of bright orange and pink roses perfectly complemented with lighter pastel roses and air plants. Our Bloom Bunches are designed with wonderfully fresh flowers, created by our master designers, and wrapped in cream canvas.
We promise your recipient will ♥♥♥ this bouquet! Or maybe it's time you spoiled yourself!
Note:
Wrapped Bloom Bunch bouquets are delivered in a water retaining floral swaddle and should be transferred to a vase with water.
Bloom Bunch (Image Coming Soon!)

WRAP-05

Bloom Bunch Deluxe (Image Coming Soon!)

WRAP-05

Bloom Bunch Premium (Image Coming Soon!)

WRAP-05

Bloom Bunch Luxurious (As Shown)

WRAP-05
Bloom Bunch (Image Coming Soon!) - $125.00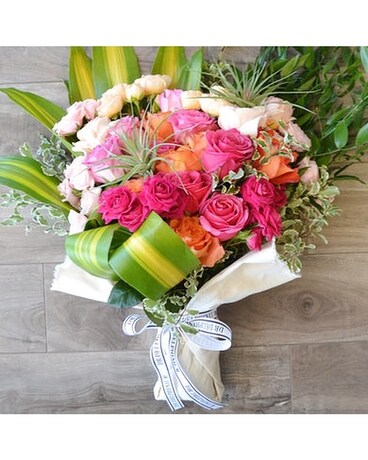 Bloom Bunch Deluxe (Image Coming Soon!) - $175.00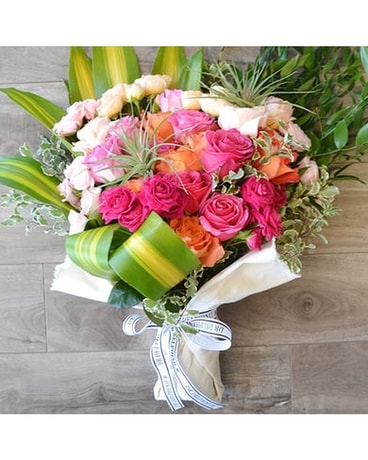 Bloom Bunch Premium (Image Coming Soon!) - $225.00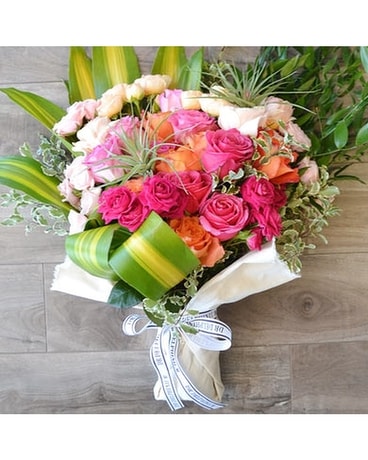 Bloom Bunch Luxurious (As Shown) - $275.00