Community Involvement
Charity of the Month
Our Charity of the Month program was created to help local charities and non-profits generate awareness in the DFW. Their information is located on the back of our care instruction cards that are attached to all of our arrangements and plants delivered during their assigned month.
Here are some causes we have been proud to help. Please click on the link to learn more about the amazing organizations in DFW.
For more information on how to be a part of our Charity of the Month program please email charity@drdelphinium.com.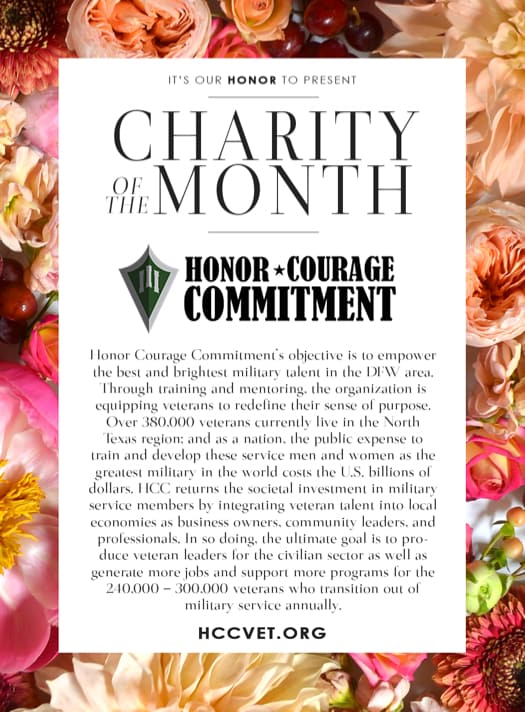 November 2017
Honor Courage Commitment
Why we support them?
Service members are specifically educated for their military jobs at the highest levels of efficiency. After serving, it can be difficult for veterans to find resources that provide appropriate education and training while taking care of their families at the same time. HCC, provides advanced training and education for veterans interested in entrepreneurship and professional careers in the civilian sector. Through HCC's partnerships with educational institutions and collaborations with business leaders, they provide comparable education and training. They also effectively connect veterans with opportunities and strategies so that they can "hit the ground running" in their paths to sustainable success.